Billabong Board Offered New Refi Deal
Friday, August 23, 2013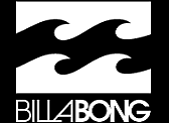 The parent of Irvine-based Billabong USA and several other local apparel and accessory brands confirmed it received an alternative refinancing package from two U.S. hedge funds.
Australia-based Billabong International Ltd. said its board is considering the Centerbridge Partners LP and Oaktree Capital Management LP offer, which includes a $121.51 million equity placement and refinancing of Billabong's existing $292.53 million bridge loan.
The Oaktree/Centerbridge consortium had earlier offered a refinancing package to Billabong, but it was rejected because the company had already struck its deal with a group led by Palo Alto-based Altamont Capital Partners and GSO Capital Partners.
This latest proposal comes after Billabong announced earlier this week revised terms to its refinancing package with Altamont. The reworked terms allowed the company to stave off a possible challenge to the deal by the Australian Takeovers Panel.
Billabong said it would negotiate the revised terms with Altamont over the next two to three weeks and also intended to hold a shareholder meeting for approval on the Altamont deal before October. It's unclear how this latest news would affect that timetable.
The Altamont deal had already set into motion major executive changes at Billabong, including the departure of Chief Executive Launa Inman and Americas President Paul Naude, who was based in Irvine.
Former Oakley Inc. chief Scott Olivet is expected to lead Billabong if the Altamont deal goes through. He's currently serving as consultant to the company, while Chief Financial Officer Peter Myers is interim Billabong chief.
The Centerbridge/Oaktree news is one more twist in a more than year-long saga for the struggling surfwear company in which it has seen multiple competing purchase offer prices, management changes and the sale of some or parts of two of its popular brands.
Investors sent Billabong shares up about 7% on Friday in Australia, where the company is traded on the Australian Securities Exchange, to a market value of $260.80 million.