Revised Terms on Billabong Refi
Thursday, August 22, 2013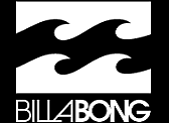 Australian action-sports apparel maker and retailer Billabong International Ltd. has reworked certain terms of an earlier announced refinancing deal.
Billabong International, parent of Irvine-based Billabong USA, struck an agreement for a $294 million bridge loan last month with a consortium that includes Palo Alto private equity firm Altamont Capital Partners and GSO Capital Partners, a unit of New York-based Blackstone Group LP.
New terms on a termination fee, the interest rate on long-term financing, and other provisions helped the company stave off a potential ruling by Australia's Takeovers Panel that would have prevented the deal from going through.
U.S. hedge funds Centerbridge Partners LP and Oaktree Capital Management LP went to the panel after Billabong rejected their proposal, which Billabong said came in after an agreement was reached with the Altamont consortium.
Billabong said in a statement that it would finalize the new terms over the next two to three weeks, and also intends to hold a shareholder meeting for approval of the deal before the end of October.
The revised terms, which limit barriers for new bids on the company, stoked speculation by The Australian newspaper that Centerbridge and Oaktree are considering another attempt to buy the company.
The deal, if approved, would make former Oakley Inc. Chief Executive Scott Olivet Billabong International's chief. Olivet currently acts as a consultant to the company.
Chief Financial Officer Peter Myers is serving as interim chief executive for Billabong.