Jannard Taps Red President for More Duties
Monday, August 19, 2013
Share this article: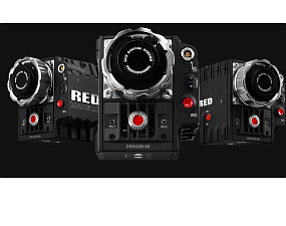 Irvine-based RED Digital Cinema Camera Co. Chief Jim Jannard said Monday he is stepping out of the limelight and handing that duty over to President Jarred Land.
Jannard said he will "no longer be the face of RED" and that he will instead "work on the future of digital cinema…behind the scenes" at the company he founded nearly eight years ago.

RED makes digital still and motion cameras with a manufacturing facility in Irvine where it employs more than 400 people along with RED Studios in Hollywood.
Jannard said he will now focus solely on new camera technology.
It's clear based on Jannard's online post announcing the news that longstanding criticism of RED Digital and Jannard himself has gotten to him.
"I don't need this. I don't deserve this. Life is short and I am tired," Jannard wrote.
Movies shot on a RED camera include "The Great Gatsby," "The Hobbit," "Prometheus" and "The Girl with the Dragon Tattoo."
RED Digital is Jannard's second company. He is the founder of Foothill Ranch-based Oakley Inc., which was sold to Luxottica Group SpA of Italy in 2007 for $2.1 billion.