Mimi's Continues to Retool Executive Team
Thursday, August 15, 2013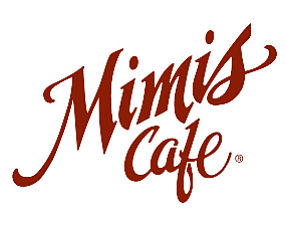 Irvine-based Mimi's Cafe promoted three operations executives at the company as the French-inspired bistro chain continues to build on its executive team under new President Phil Costner.
Stuart Gee, former central regional director of operations, was promoted to vice president of operations only a few months after taking on the central region duties.
Mike Foster is now western region vice president of operations, while John Shackelford was named eastern region vice president of operations. The two report to Gee.
Mimi's, which operates 144 restaurants, was sold to Dallas-based Le Duff America Inc. in January for $20 million in cash and the assumption of $30 million in debt.
The chain has struggled with slumping sales over the past few years and announced a bakery-café concept and new menu late last year under former President Mark Mears.
Mimi's had sales last year of $366 million, down 3.7%.
The most recent executive promotions follow a string of hires and promotions at the chain that began with the appointment of Costner to president after the company's sale.
In April, Mimi's announced the hiring of Scott Miller to be vice president of finance.
The company promoted Daniel Boyd to senior director of operations services and training the following month.