Yogurtland Inks Franchise Agreements for 20 More Stores
Wednesday, August 14, 2013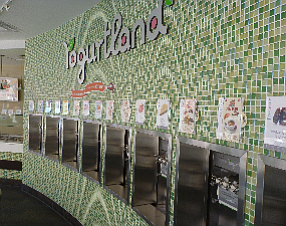 Irvine-based frozen yogurt chain Yogurtland Franchising Inc. is continuing its growth push, with franchise agreements for 20 more stores in the U.S.
The stores in development come on the heels of 20 units opened in the last two months in California, Boston, Chicago and New York.
The company now has about 100 units in its development pipeline.
Yogurtland has more than 240 stores in the U.S., Australia, Guam, Mexico and Venezuela.
The company saw systemwide sales last year rise 26% from a year earlier to $126 million, according to an estimate from Chicago-based industry researcher Technomic Inc.
The chain is targeting a growth goal of 1,000 locations by 2017.