Chapman Law Gets $55M, Renames School After Donor
Wednesday, August 14, 2013
Share this article: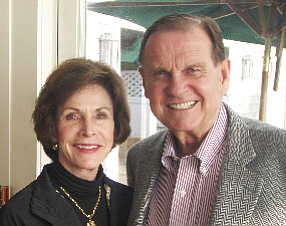 Chapman University's law school received $55 million from local real estate developer Dale Fowler and his wife, Sarah Ann, and will be renamed the Dale E. Fowler School of Law.
Fowler is a Chapman alumnus, and two of the couple's children also are graduates of Chapman in Orange.
The gift is expected to help the law school "reinforce its commitment to practical legal training, to hiring new professors from the top ranks of academics and practitioners across the country," according to a statement by Tom Campbell, dean of the law school.
"This is the second-largest reported single gift to an American law school," he added.
The Fowlers have made other gifts to higher education, including a $60 million gift in 2007 to Gordon College in Wenham, Mass., a Christian school their grandchildren were attending at the time. The school named its campus grounds after the couple.