Western Digital Invests in Bay Area Company
Tuesday, August 13, 2013
Share this article: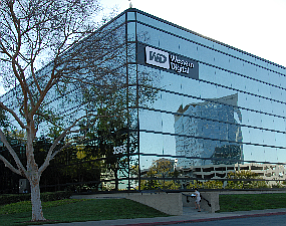 Irvine-based drive maker Western Digital Corp. has invested in a Bay Area company that specializes in hybrid storage products.
The minority stake in Newark-based Tegile Systems Inc. was part of a $35 million Round C investment led by Meritech Capital Partners in Palo Alto. Other backers included August Capital and strategic investor SanDisk Corp., a flash memory products maker in Milpitas.
The value of Western Digital's investment wasn't disclosed.
Tegile's Zebi product line features enterprise hard drives and solid-state drives by San Jose-based Hitachi Global Storage Technology Ltd., which Western Digital acquired last year for $4.3 billion.
Hard drives store data on spinning disks, unlike SSDs, which use chips.
The funding will further expand Hitachi Global and Tegile's joint production of next-generation storage devices for server virtualization, virtual desktops, database hosting and file services, Tegile said.
The company said it has more than 300 manufacturers using its hybrid storage systems that feature multiple disk drives and cached memory. The devices, which leverage the high performance of SSDs and the lower cost of disk drive storage, are billed as using 75% less capacity as legacy products.
Western Digital shares were up less than 1% in afternoon trading Tuesday to a market value of $16.17 billion.