Billabong Shares Surge Prompts ASX Inquiry
Tuesday, August 13, 2013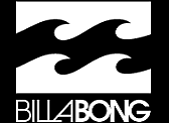 Shares of Irvine-based Billabong USA's parent fell back on Tuesday after a surge last week prompted an inquiry letter to the company from the Australian Securities Exchange.
Australia-based Billabong International Ltd. is publicly traded in Australia and had a recent market value of $273.68 million.
The company's shares rose about 46% last week.
Billabong International released a statement in response to the ASX inquiry letter saying it had no explanation for the company's recent trading activity and that it remains in compliance with ASX rules.
New York hedge fund Coastal Capital International Ltd. disclosed in a filing with the ASX that it acquired a 5% stake in Billabong earlier this month.
The trading activity comes as Billabong International awaits a decision from Australia's Takeovers Panel on a financing deal it struck with a group led by Palo Alto private equity firm Altamont Capital Partners.
Centerbridge Partners LP and Oaktree Capital Management LP asked the panel to issue what's called an interim order, or delay Billabong International's $70 million sale of outdoor brand Dakine and $294 million bridge loan deal. The request was denied by the panel president, but the panel said in a statement that an interim order could still be issued if circumstances change.
Former Oakley Inc. chief Scott Olivet is expected to take the reins of Billabong International as part of the deal struck with Altamont.
Talks continue with the company and Olivet about his employment, while the Takeovers Panel reviews the deal, Billabong International said in a statement.
The company is currently being led by Chief Financial Officer Peter Myers in the interim with Olivet acting as a consultant.
Paul Naudé, the former head of Billabong's Americas division and local office, resigned from the company this month.