July Auto Sales Up for OC Automakers
Thursday, August 1, 2013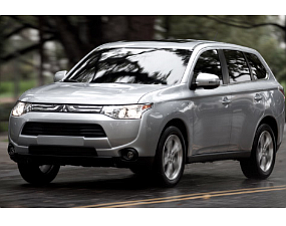 Local automakers saw a brisk pace of sales in July with all four headquartered here reporting gains.
Cypress-based Mitsubishi Motors North America Inc. managed to break out of a sales slump that has hampered its monthly results for much of this year following the discontinuation of certain vehicle models. Mitsubishi said it sold 5,230 vehicles in July, up 24.7% from a year earlier.
Costa Mesa-based Hyundai Motor America Inc., OC's largest automaker with operations here, saw July vehicle sales up 6.4% to 66,005.
Irvine-based Kia Motors America Inc. sold 49,004 vehicles in July, a rise of 1.9% from a year earlier.
Mazda North American Operations of Irvine saw vehicle sales jump 29.4% to 24,977 vehicles in the best July the company's had in six years.
National vehicle sales for the month rose 14% from a year earlier to 1.3 million, according to Woodcliff Lake, N.J.-based Autodata Corp.'s online industry researcher Motor Intelligence.
Vehicle sales are still are on track to surpass the 15 million mark this year with the seasonally adjusted annualized rate at 15.67 million vehicles in July.