BJ's Misses on Quarterly Earnings
Thursday, August 1, 2013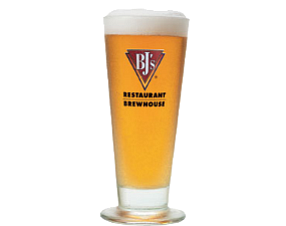 Shares of Huntington Beach-based restaurant operator BJ's Restaurants Inc. were down in afternoon trading Thursday, a day after the company reported disappointing results for the quarter ended July 2.
BJ's, which has 136 restaurants, was off about 9% to a market value of $909.07 million.
The company saw adjusted net income of $8.8 million for the July quarter, down about 4.5% from a year earlier.
Analysts on average expected earnings of $9.26 million.
BJ's saw July quarter revenue up 10% to $198.5 million, missing the $202.12 million analysts expected.
Quarterly same-store sales were flat.
Chief Executive Greg Trojan said in a statement that "restaurant productivity, efficiency, expense management and guest service metrics were solidly delivered, despite the headwinds, generated by the choppy sales environment."
BJ's television spots and other marketing will see a boost, Trojan added.
The company opened a restaurant at The Outlets at Orange earlier this week and is on track to open 17 by the end of the fiscal year.
The company believes it has room to grow to at least 425 restaurants in the U.S.
BJ's did not provide guidance for the current quarter.
Analysts expect a profit of $7.81 million on revenue of $200.33 million.