Leon Panetta Rejoins Corinthian Board
Tuesday, April 30, 2013
Share this article: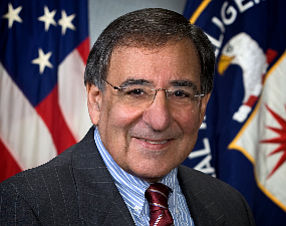 Leon Panetta, the former U.S. secretary of defense and head of the CIA, has been named to the board of directors of Corinthian Colleges Inc. in Santa Ana.
It's a return to the Corinthian boardroom for Panetta, who served as a director of the for-profit educator from 2008 to 2009.
Panetta, 74, recently ended a tenure as defense secretary in the Obama administration. He was the CIA's director from 2009 to 2011.
Panetta is a one-time U.S. congressman who also served as chief of staff and director of the Office of Management and Budget under President Bill Clinton in the mid-1990s.
The announcement of Panetta's appointment as a director came as Corinthian reported that it missed estimates on revenue and net income for the March quarter. Shares of the company's stock fell about 4% during midday trading.
The company had $400.2 million in revenue for the quarter ended March 31, down 2% from a year earlier. Analysts had expected $406.2 million.
It saw a net loss of $1 million versus a year-earlier profit of $4.1 million. Analysts had expected net income of about $4.4 million.
Corinthian's 113 campuses, which are in the U.S. and Canada, counted a total of 87,776 students at the end of March, a 6% drop from a year ago.
New student enrollment dropped 6% year over year to 26,738.
Corinthian said it expects current-quarter revenue to reach between $378 million and $388 million. It projected it would earn between $2.6 million and $4.4 million for the period.