BJ's Rises on April Quarter Results
Friday, April 26, 2013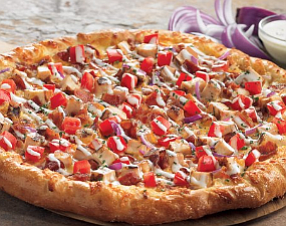 Shares of Huntington Beach-based BJ's Restaurants Inc. rose in afternoon trading today on the company's better-than-expected first-quarter earnings.
Chief Executive Greg Trojan characterized the operating environment for restaurant operators as "the most turbulent sales period casual dining has seen since the early days of the great recession in late '08 and '09," during a quarterly earnings call with analysts after the market closed on Thursday.
BJ's, which operates a chain of 132 casual dining restaurants, still managed to see growth during the first quarter ended April 2 with same-store sales up 0.4%.
BJ's reported net income rose 4.4% to $8.3 million during the quarter.
Analysts on average expected net income of $8.01 million.
BJ's saw revenue rise 13% during the quarter to $188.6 million.
That edged past consensus estimates of $188.4 million.
Investors sent shares up about 4% to a market value of $1.01 billion Friday afternoon.
The company did not provide guidance for the current quarter.
Analysts expect net income of $10 million on revenue of $203.15 million for the June quarter.