Pacific Premier Bancorp Sees Profit Decline
Wednesday, April 24, 2013
Share this article: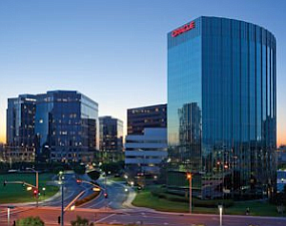 Irvine-based Pacific Premier Bancorp Inc. reported decreased net income for the first quarter, with a total of $2 million, compared with $2.7 million in the year-ago period.
Chief Executive Steven Gardner said in a statement that the latest quarter's lower earnings were "impacted by compression in our net interest margin and a lower level of loan production than we expected." He also cited a one-time expense of $2 million in connection with the company's acquisition of First Associations Bank in Dallas.
Shares of Pacific Premier were down about 2.8% earlier Wednesday. The company has a market value of about $175 million.
Pacific Premier's net interest income for the quarter was $12.9 million, up about 28% from a year earlier. The bank put aside $296,000 in provisions for loan losses. It didn't set provisions in the year-earlier quarter.
Noninterest income grew more than 83% to $1.7 million, but noninterest expenses increased, including health care costs, higher rents at the company's new Irvine headquarters, and merger-related expenses. The bank is in the midst of a pending deal to acquire San Diego Trust Bank for $30.6 million.
Pacific Premier held about $933.8 million in net loans for investment at the end of March, up 36% from a year ago.
It has about $1.41 billion in total assets, a 43% growth over the past year.
Total deposits grew 40% to $1.19 billion, thanks in part to gains from the First Associations acquisition.