Kaiser Aluminum Beats Profit Estimates
Wednesday, April 24, 2013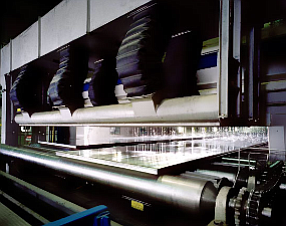 Foothill Ranch-based Kaiser Aluminum Corp. reported a first-quarter profit of $33.5 million, a 26% increase year over year and well above Wall Street's estimate of about $16.8 million.
Kaiser Aluminum makes specialty aluminum products for aerospace, engineering and automotive applications.
The company's shares were up more than 9% during midday trading to a market value of $1.24 billion.
Kaiser Aluminum saw its net sales drop by about 8% to $337.4 million in the latest quarter, when the company shipped 140 million pounds of products, down from 157 million pounds a year ago. Analysts had projected about $347.3 million in sales.
Chief Executive Jack Hockema said in a statement that the company is kicking off "several organic investments" worth about $60 million to "further expand our heat treat plate capacity, support new automotive programs that launch over the new few years, and enhance our operational efficiency and flexibility."
Kaiser Aluminum began buying back its shares in the first quarter and has about $18 million worth of shares left in the current repurchase program, according to Hockema. The company's board of directors recently authorized an additional $75 million for future repurchases.