OC's Jobless Rate Falls to 6.3%
Friday, April 19, 2013
Share this article: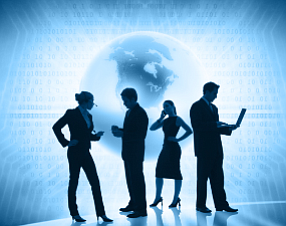 Orange County added 5,100 jobs in March, bringing the unemployment rate down to 6.3% from the month-earlier reading of 6.6%.
The March jobless rate here compares with California's 9.4% and 7.6% nationwide.
Orange County now has 1,417,800 jobs, a 2.4% increase year over year, according to the state Employment Development Department.
All but one business sector reported increases or no changes in job numbers in March.
Financial activities lost 200 jobs, for a total of 112,600. The cuts came from real estate, rental and leasing. The sector has grown at a faster clip than any other sector here over the past year, at 5.8%, to a total of 112,600 jobs now.
Construction posted the biggest increase in March, adding 1,600 jobs. The sector now has 72,400 jobs, which is about a 5.2% growth over the past year.
Leisure and hospitality jobs grew by 800 last month, for a total of 181,500. Job losses in limited-serving eating places were offset by gains in most other categories, such as amusement, gambling and recreation. The sector overall has grown in the past year at a rate of about 3.7%.
Professional and business services reported an increase of 700 jobs in March, with gains coming from employment services and legal services. The sector has 258,800 jobs now, up 3.2% over the past year. It's the largest among OC's business sectors, accounting for about 18% of the overall work force here.
Trade, transportation and utilities also gained 700 jobs last month. The sector is the second-largest sector here with 244,100 jobs. The sector's growth year-over-year growth has been slower than most industries, marking a less-than-1% rate.
Government jobs increased by 500 in March. The sector counts 151,500 jobs now, slightly below the year-ago total.