Supervisors OK Next Step in JWA Settlement Extension
Thursday, April 18, 2013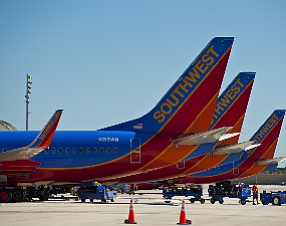 The Orange County Board of Supervisors approved a memorandum of understanding on a proposed settlement agreement for John Wayne Airport.
The MOU follows approval of the settlement agreement between the County of Orange, city of Newport Beach, the Airport Working Group and an organization called Stop Polluting our Newport. The MOU is the next step toward preparation of an environmental impact report, which is expected to be completed by early next year.
The proposed extension on the settlement agreement, which was originally signed in 1985 and amended in 2003, would raise the limit on passengers and flights at the airport after 2020.
The annual passenger limit of 10.8 million would expand to 11.8 million passengers between 2021 and 2025. If, during that five-year period, the airport sees at least 11.2 million passengers, the cap would expand by another 700,000 passengers between 2026 and 2030. If the 11.2 million passenger threshold is not met, the cap would increase by only 400,000 passengers.
The current cap of 85 passenger flights would be increased by 10 flights beginning in 2021.
The airport's curfew, prohibiting departures before 8 a.m. on Sundays and 7 a.m. on other days of the week or arrivals after 11 p.m. would continue through 2035.