Jannard on Element Technica Buy: "Match Made in Heaven"
Friday, April 12, 2013
Share this article: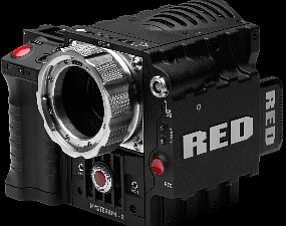 Irvine-based Red Digital Cinema Camera Co.'s buy of Burbank accessories company Element Technica made perfect sense for Red, according to its founder.
Red, which announced its purchase of Element Technica earlier this week on undisclosed terms, had been working with the company for several years.
Element Technica was renamed Red Element.
"Hector and Pizzo are incredible at designing and executing accessories for cameras," Red founder Jim Jannard said. "It really is a match made in heaven."
Red looked at acquiring the company before it was sold to 3ality Digital in 2011.
"They are now where they are supposed to be," Jannard said.
An undisclosed number of Element Technica employees are expected to relocate to Red Digital's headquarters and manufacturing facility in Irvine.
Element Technica founders Hector Ortega and Stephen Pizzo will be based out of RED Studios Hollywood, where Jannard and Red Digital President Jarred Land are based.