William Lyon Homes Files $200M IPO
Tuesday, April 9, 2013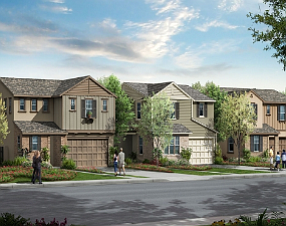 Newport Beach-based William Lyon Homes is looking to raise as much as $200 million in an initial public offering.
The homebuilder, which has been privately held since 2006, filed a registration statement for the IPO with the Securities and Exchange Commission on Tuesday.
Specifics of the offering, including the expected share price and amount of proceeds the company expects to see from the IPO, were not disclosed.
The IPO is being underwritten by Credit Suisse, Citigroup and JPMorgan.
Proceeds from the IPO would be for growth capital, including the acquisition of land, and for general corporate purposes.
An unspecified portion of the offering's proceeds would go to the company's main shareholders, who helped recapitalize the builder after it filed for bankruptcy in late 2011.
The recapitalization saw three private equity firms, New York-based Luxor Capital Group LP and Paulson & Co., as well as Los Angeles-based Colony Capital LLC, take large stakes in the builder.
As part of that recapitalization plan, the company was given a three-year window to list its shares on a major exchange.
William Lyon Homes said it plans to list its shares on the New York Stock Exchange, under the ticker "WLH."
The builder is the second Orange County homebuilder to test the IPO market in recent months.
Irvine-based TRI Pointe Homes Inc. raised $232.7 million in a late-January offering, which was the first IPO for a U.S. homebuilder in nearly nine years.