Former Movieland Site Leased
Tuesday, April 9, 2013
Share this article: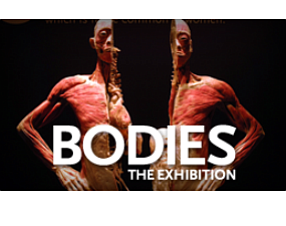 The former site of the Movieland Wax Museum on Beach Boulevard in Buena Park has been leased to an exhibition company.
About 40,000 square feet of the 60,000-square-foot property has been leased to Atlanta-based Premier Exhibitions Inc. for its Bodies—The Exhibition and Titanic—The Experience exhibitions.
Both attractions are expected to open in the summer.
The 21-month lease fills a space in the city's Entertainment Zone that has sat vacant since Movieland's 2005 closure.
City officials have been trying to breathe new life into the area, but efforts were hampered during the downturn. The deal with Premier Exhibits is the latest sign of some progress resuming.

Premier Exhibitions' lease comes as Lynwood-based M+D Properties continues work on its nearly 500,000-square-foot mixed-use project at the intersection of Beach Boulevard and Orangethorpe Avenue.
Knott's Berry Farm, about a mile from The Source construction site, is in the midst of adding three attractions to its Boardwalk area and is also refurbishing its Timber Mountain Log Ride.