Red Digital Buys Camera Accessories Company
Monday, April 8, 2013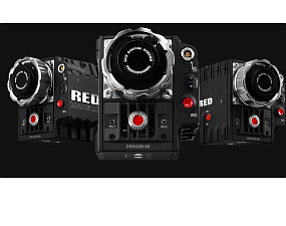 Irvine-based Red Digital Cinema Camera Co. has acquired camera accessories company Element Technica.
Element Technica has been renamed Red Element.
Red Digital makes digital still and motion cameras used by the film industry and professional photographers. The company also has in its fold Red Studios Hollywood, a movie studio.
A representative from Red Element declined to comment on the deal Monday.
A representative from Red Digital could not be immediately reached for comment.
The deal was announced early Monday morning by Red Digital President Jarred Land.
"This news probably isn't much of a surprise to some of you," Land wrote in the company's online forum. "ET and Red have been working closely together since the very beginning."
The news was part of a series of product announcements made by the company Monday, which kicked off the start of exhibits at the National Association of Broadcasters' annual trade show in Las Vegas.
Red Digital also said it will begin its long-awaited Dragon sensor camera update for owners of its Epic and Scarlet cameras.
The upgrades will add a 6K sensor to the cameras, starting at $8,500 for Red early adopters—the group of customers that placed a deposit for the company's first camera, the Red One, in August 2007.