KBS Spends $315 Million in Silicon Valley, Austin
REAL ESTATE: DATA CENTER, 7 BLDGS ON 32.7 ACRES IN SAN JOSE
Saturday, April 6, 2013
Share this article: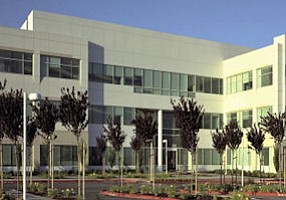 Affiliates of Newport Beach-based real estate investor KBS Realty Advisors have paid a combined $315 million to buy office complexes in San Jose and Austin, Texas.
KBS Real Estate Investment Trust II Inc. last week said it paid $239 million for the Corporate Technology Centre, an eight-building office campus in North San Jose.
The property runs 610,083 square feet and was sold by Equity Office Properties of Chicago.
The sale works out to a price of nearly $392 per square feet for the 32.7-acre property, which counts seven office buildings and a data center.
The deal is one of the larger office sales seen so far this year in Silicon Valley, as well as one of the higher-priced deals of late for KBS REIT II, a nontraded real estate investment trust that has bought numerous skyscrapers, office campuses and other properties across the county since its 2007 creation.
KBS REIT II has raised more than $2 billion from investors since its inception.
The investment fund—one of five nontraded REITs that the company currently manages—aims to buy properties that are close to fully leased with well-established tenants.
Corporate Technology Centre appears to fit that bill. The complex is reported to be 100% occupied, with tenants including AT&T, Dell and Ericsson.
Austin Acquisition
The other purchase announced by KBS last week, for a three-building office portfolio in Austin, carries a bit more leasing risk.
The company's KBS Strategic Opportunity REIT Inc. said it paid $76 million for the Austin buildings, which total 517,974 square feet and were sold by affiliates of Thomas Properties Group Inc. of Los Angeles.
The offices in Austin, located on 32.4 acres, traded hands for nearly $147 per square foot.
The buildings are 75% leased to 54 tenants who pay average monthly rents of about $1.17 per square foot, according to regulatory filings.
KBS said it paid for the Austin offices using proceeds from its ongoing initial public offering, which has raised more than $560 million from investors since 2009.
The San Jose purchase was funded with proceeds from a $140 million mortgage loan and proceeds from an existing credit facility, according to the company.
KBS Execs
KBS Realty is headed by Charles Schreiber, a former Koll Development Co. executive, and Peter Bren, brother of Irvine Company Chairman Donald Bren.
The "K" in KBS stands for late commercial real estate developer Donald Koll, who was involved with the company early on.