Taco Bell 10-Year Plan to Double Sales
Friday, April 5, 2013
Share this article: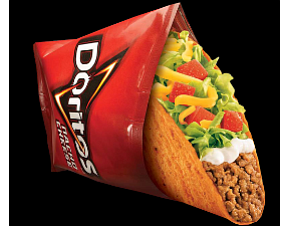 Irvine-based Taco Bell Corp. has set a goal of doubling sales to $14 billion over the next 10 years.
The company is the biggest restaurant operator based in OC, and part of Yum Brands Inc. in Louisville, Ky., which also owns the KFC and Pizza Hut chains.
Taco Bell has 6,000 restaurants in the U.S.
The growth plan, outlined at an industry conference earlier this week, calls for adding 2,000 restaurants and hiring 100,000 workers.
Taco Bell saw U.S. same-store sales up 8% last year, with growth aided by a number of menu item rollouts. Those included the launch of the Doritos Locos Taco last March and the Cantina Bell menu in July.
The company continued the momentum this year with the rollout of the Happier Hour menu with Loaded Grillers and the release of the Cool Ranch Doritos Locos Tacos last month. A third, Flamas-flavored Doritos Locos Tacos is set for release later this year. The Cantina Bell menu is also set to see new additions this year.