Chapman COO Named Chair of Accrediting Commission
Friday, April 5, 2013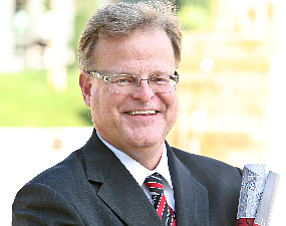 Chapman University's chief operating officer, Harold Hewitt Jr., has been named chair of the Western Association of Schools and Colleges' commission for senior colleges and universities.
The association is one of the six regional accrediting organizations in the U.S. It also has accrediting commissions for community colleges as well as one for occupational schools.
The accrediting commission for senior colleges and universities has offices in Alameda and works with 161 schools in California, Hawaii and the Pacific Basin area. The roster includes all of the schools in the University of California and California State University systems, along with various Orange County schools, including Concordia University and Brandman University, both in Irvine. Brandman is an independent school that is part of the Chapman University system.
Hewitt has been at Chapman's campus in Orange since 2007. He has previously served as chief financial officer at the Los Angeles Philharmonic Association, and in senior financial officer roles at Occidental College and Whittier College.