Hyundai, Kia Recalls for Faulty Brake Lamp Switch
Wednesday, April 3, 2013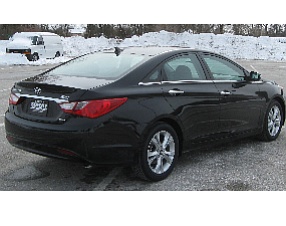 About 1.7 million vehicles from Hyundai and Kia could be included in a recall for a malfunctioning brake lamp switch.
South Korea-based Kia Motors Corp., the parent of Irvine-based Kia Motors America Inc., notified the National Highway Traffic Safety Administration of its recall, which could affect as many as 623,658 vehicles made between 2007 and 2011. The recall affects certain model years of the Rondos, Sportages, Sorentos, Sedonas, Souls and Optimas.
Hyundai Motor Co.—parent of Costa Mesa-based Hyundai Motor America Inc.—said in its own filing with the NHTSA that its recall on vehicles made between the same time period could affect as many as 1.06 million vehicles. The recall is for certain model year Accents, Tucsons, Elantras, Santa Fes, Veracruzes, Genesis Coupes and Sonatas.