American Vanguard Ups Stake in N.C. Company
Wednesday, April 3, 2013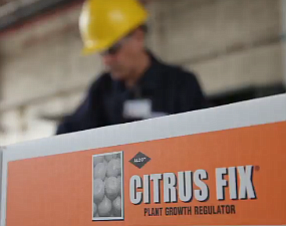 Newport Beach-based specialty chemical products maker American Vanguard Corp. has taken a stake in TyraTech Inc. with a $3.7 million investment into the Morrisville, N.C.-based company.
American Vanguard now owns 29.46% of TyraTech, which makes mosquito repellents and products that target intestinal parasites, among others. They are marketed for commercial, agriculture and consumer uses.
The investment is intended to help American Vanguard expand beyond the agricultural market.
American Vanguard's shares were trading down about 2% Wednesday morning, with a market value of about $800 million.
American Vanguard had $366.2 million in revenue last year, with about $36.9 million in profit.
TyraTech saw annual revenue of $7.2 million and a loss of $2.7 million in 2011, the most recent full-year report available.
American Vanguard primarily operates through its Amvac Chemical Corp. subsidiary and its counterparts in international markets, including Mexico, Costa Rica and Switzerland.
The latest investment by American Vanguard in TyraTech follows a partnership the two companies forged in December, when they formed Envance Technologies LLC as a joint venture to develop products for the lawn and garden, as well as consumer markets. Amvac Chemical has 60% ownership of Envance.