Plaudits for Work in Tech Sector—Now to Taco Bell
RESTAURANTS: WEINTRAUB BRINGS TRACK RECORD OF COST CUTS
Saturday, September 29, 2012
Share this article: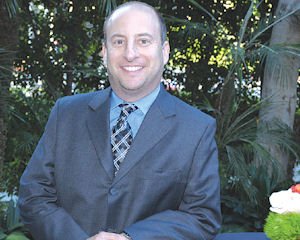 Jason Weintraub's in-house career has been marked with firsts.

Weintraub became Irvine-based Taco Bell Corp.'s director of contracts, and corporate compliance about a month ago. The position with Orange County's largest restaurant operator is his first at a company in the consumer market.
Weintraub was the first and only lawyer on staff at Irvine-based renewable energy product manufacturer and contractor DRI Companies Inc.'s when he made the switch to in-house counsel in 2005.
He went on to work at Irvine-based chipmaker Broadcom Corp. as director of international legal affairs, his first experience at a publicly traded company, let alone a member of the Fortune 500.
Weintraub has made his mark in both jobs, with significant cuts to those companies' outside legal expenses. He reduced DRI's outside legal budget by 80%, with a similar reduction for expenses related to imports and exports compliance of Broadcom's hardware and software products.
That track record is among the reasons Weintraub was honored with a Rising Star award during the Business Journal's General Counsel Awards held Sept. 19 at the Hyatt Regency Irvine.
"I see my role as an in-house attorney as being in every sense of the word a business partner as opposed to being the stereotypical way people think of lawyers as sitting in their office saying 'no' to everything," Weintraub said.
His new job at Taco Bell presents a broad range of responsibilities. He handles the contracts for everything from food and equipment suppliers to the Taco Bell Foundation Inc. and a subsidiary involved with the fast-food chain's gift cards.
Anything related to transactions, with the exception of franchising agreements, crosses Weintraub's desk.

He is part of a 31-person legal team—eight attorneys along with paralegals and other staffers—at the chain, which is part of Louisville, Ky.-based Yum Brands Inc.
The variety in the workload attracted Weintraub to Taco Bell.
"Coming from a tech company, you think that you're leaving one world and going into another focusing on food," said Weintraub, who found some common ground between his prior duties at Broadcom and his new work at Taco Bell.
"It turns out my tech company experience will be more helpful than I thought," Weintraub said.
There's still a big shift from handling international legal affairs at Broadcom, where Weintraub put a number of programs in place to reduce legal expenses.

One of those was Broadcom's anti-bribery program for overseas markets. Weintraub spent most of his first year at the chipmaker rewriting policies and developing new compliance procedures.
Weintraub's early tenure at Broadcom also saw him take on responsibility for a team of 10 staffers handling import and export compliance. They had been shifted from the operations department to legal, a move that led Broadcom to bring more legal work in-house.
"At the time the company was spending a whole bunch of money on outside counsel," Weintraub said.
Templates were made and certain processes automated to make the in-house work easier, resulting in an 80% reduction of expenses for outside counsel over two years.
Weintraub also is credited for his role in helping create Broadcom's international preferred provider law firm program, a guide for the company's lawyers to find the right outside legal help in the 24 countries the company operates. That led to another significant cut in outside counsel fees for Broadcom.
Weintraub said the intersection of law and business has always fascinated him. His interest in law goes as far back as high school, when he participated on a mock trial team. His parents had pushed for him to study law. He attended Stanford University, and initially aimed for medicine but said he "quickly decided the sciences weren't going to be for me."
A bachelor's degree in political science led to a two-year stint at Washington, D.C., economic consulting firm Economists Inc.
"As it turned out, most of their clients were law firms," Weintraub said. "I found myself wishing I was doing what the lawyers were doing."
Weintraub attended the University of California, Berkeley's school of law, and worked as an associate at appellate firm Horvitz & Levy LLP and Howard Rice Nemerovski Canady Falk & Rabkin LLP, which combined with Arnold & Porter LLP last year.
Going in-house was always the goal.
"At a law firm you can spend a lot of time doing a lot of legal research, especially at the associate level," Weintraub said.
It is a different pace working at a company, Weintraub said.
"As important as it is to take the time to find the right answer to legal questions that you're asked, you also have to know when to stop," Weintraub said. "Companies are running a business and that has to be the first thing in your mind—how can I make money for my client while protecting them legally?"