MARKETING: HELPED IN ITS '01 RESTRUCTURING, '10 SALE TO APAX
King Wears Multiple Crowns at Marketing Agency
Saturday, September 29, 2012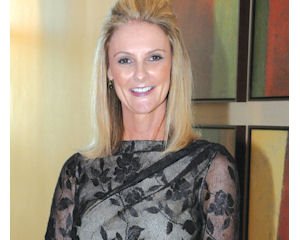 "A prior chief financial officer of Advantage was on the QuickStart board of directors, and he asked me to join Advantage to help with the planned consolidation," she said.
King also served as a law clerk for the district attorney for Santa Clara County's white-collar crimes division for a year.
The Massachusetts native arrived in California as a young girl.
She has an undergraduate degree from University of California, Santa Barbara; a law degree from Santa Clara University School of Law; and a Comparative Law Certificate from Oxford University.
She sits on the board of New York-based Voss Water and participates in the Chapman University law mentor program. She previously served as an adjunct professor at the University of California, Irvine, from 2001 to 2004.
Other Interests
King is an avid equestrian and enjoys spending time with family and friends with similar interests. Since childhood she has enjoyed riding and competing in hunter/jumper equestrian events. She likes to stay active and enjoys hiking, yoga and waterskiing—that is, until she broke her leg in six places while waterskiing in Maine this past July.
She hopes to be recovered by the end of this year.
King lives in Laguna Beach and has two Pekingese dogs with Todd, her "better half."
Like anyone, King has encountered challenges but has never let them hold her back from achieving success.
Advantage's can-do culture and focused leadership "makes things happen," she said.

"I feel very fortunate, as I don't perceive anything in my career or personal life as an obstacle," King said.
Prev Next