MARKETING: HELPED IN ITS '01 RESTRUCTURING, '10 SALE TO APAX
King Wears Multiple Crowns at Marketing Agency
Saturday, September 29, 2012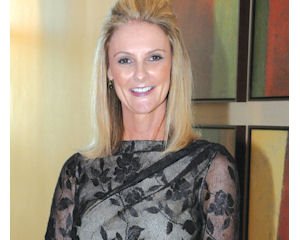 Tania King wears many hats at Irvine-based Advantage Sales & Marketing LLC.
King is the marketing company's general counsel, ethics and compliance officer, and interim senior vice president of human resources, involving her with everything from compliance and governance to acquisitions and investments and employee relations.
King received the General Counsel Award in the Private Company category at the Business Journal's third annual awards event, held Sept. 19 at the Hyatt Regency Irvine.
Advantage is one of Orange County's biggest private companies with $1 billion in annual revenue. It acts as a marketing agency in the area of consumer goods, working with clients like The J.M. Smucker Co., Unilever and Johnson & Johnson to maximize the value of their brands.
King said being in-house at Advantage means she can directly help shape its business strategy and successes.
"I am gratified that my perspective and actions matter to the bottom line," she said.
King joined Advantage in 2001 amid a corporate restructuring, helping to consolidate 24 operating units under the Advantage name.
Advantage had 2011 revenue of $1.1 billion. It has 30,600 employees throughout 50 offices in the U.S. and Canada, and has 750 employees in OC.

King helped oversee Advantage's 2010 sale to London-based global private equity firm Apax Partners for $1.8 billion, participating in all phases of the negotiations, due diligence and contract reviews.
"Her fierce determination and legal acumen were evident in her ability to help guide the company through this successful and very complex transaction," said Knute Kurtz, managing partner at the Irvine office of PricewaterhouseCoopers LLP, which serves as the company's accounting firm.
King's accomplishments include successful leadership of a team of legal professionals.
"I am most proud of building a top-rated legal team from scratch at what today is over a $1 billion corporation," she said.
Prior Experience
King heads a legal team of six attorneys and four paralegals in a 15-person legal department. She is proud of earning the confidence and support of Advantage's board and management and enjoys the opportunity to mentor her legal team, "helping them learn how to thrive in their careers at Advantage and still achieve work-life balance."
King, before joining Advantage, worked for five years as vice president, general counsel and secretary at QuickStart Intelligence Corp., an IT-training company sold last month to Santa Ana-based vocational school operator Corinthian Colleges Inc. Prior to her exit, she was asked to take on an operational role at QuickStart but wanted to stay in the legal field.
Prev Next