REAL ESTATE: DEVELOPER SEEKS MORE UNITS, CERTAINTY ON PARK LAND
FivePoint Draws Line on Great Park Deal
Sunday, September 2, 2012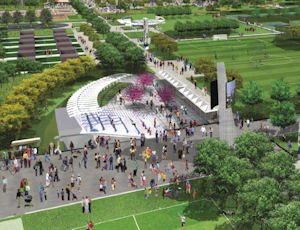 Emile Haddad has offered to put up $211 million to jump-start construction at the Orange County Great Park in Irvine, but his company's willingness to finance and oversee development of a large part of the long-awaited 1,300-acre project comes with key conditions.
Chief among them: an approval for more homes for its land surrounding the park, and a commitment from the city of Irvine that it won't try to sell off portions of the park land to other companies.
"We have a responsibility to make sure this is done right," said Haddad, chief executive of FivePoint Communities Management Inc., the Aliso Viejo-based development manager of the Great Park Neighborhoods project, previously known as Heritage Fields.
"That said, there are some things we can't do," he added.
Haddad said he'd "much rather not do this deal" if the city doesn't agree to the FivePoint proposal, which includes another $430 million from the developer to maintain about 1,000 acres of the park over the next 30 years.
The Great Park could see construction begin in earnest next year under FivePoint's plan, according to Haddad.
The proposal has been forwarded to city officials in Irvine.
Councilmember's Concerns
Irvine City Councilman Jeff Lalloway, who's part of a committee established to negotiate with FivePoint, said the changes "ask too much of the city of Irvine."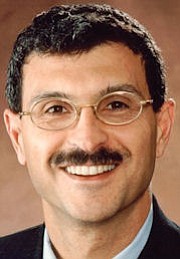 The changed plans would require the city to give more land to FivePoint, which Lalloway estimates between 40 and 125 acres. He said Irvine land is now selling for between $2 million and $4 million an acre.
The councilmember also said FivePoint's proposal overstates the amount of up-front cash the developer will provide, pegging the number close to $170 million.
FivePoint's 3,700-acre housing and commercial development, planned around the Great Park at the site of the former El Toro Marine base, broke ground earlier this year. That followed several years of delays brought on by the recession.
Groundwork for the first 726 homes planned by the developer is now well underway near Portola Parkway, with sales expected to begin next year.
The first half-dozen or so builders for the first homes planned at the development should be selected soon, according to Haddad, with land changing hands near the start of next year. About 20 homebuilders are currently in the running for the project.
Haddad said his company's latest proposal comes primarily because FivePoint would like to see the actual 1,300-acre park make similar progress.
Prev Next