ECONOMY: UPTICK LAGS COUNTYWIDE INCREASE THIS YEAR
Biggest Employers Manage 1% Gain
Saturday, November 24, 2012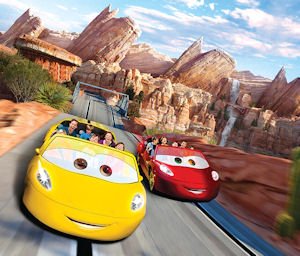 Eden Prarie, Minn.-based Supervalu Inc. moved down four spots to No. 16 after shedding 893 jobs, down almost 18% from a year ago.
The company, which operates grocery chain Albertsons, announced plans in June to lay off between 2,200 and 2,500 workers across its 247 Southern California stores. Albertsons operated 29 stores in OC at the time of the June announcement.
Albertsons in September announced plans to close 18 underperforming stores in the region, including locations in Anaheim, Buena Park.
Nordstrom Rise
Nordstrom Inc. moved up 12 spots to No. 14 after adding 207 workers to 4,327 people, up 5% from a year ago. Jobs were added in its regional corporate offices, full-line stores and Nordstrom Rack brand.
Washington, D.C.-based Marriott International Inc. fell 10 spots to No. 28 after shedding 780 jobs to 2,940. The nearly 21% drop, the largest percentage dip on the list, came after the hotel chain spun off its timeshare unit, Marriott Vacation Club, late last year.
Acquisitions helped Santa Ana-based Universal Services of America move up five spots to No. 39 on this year's list. The company, which provides security and janitorial services, added 304 employees in a 17% increase from a year earlier.
It recently acquired Los Angeles-based RJWestmore Inc., which provides commercial building tenants with fire-safety training and emergency certification programs.
And its protection division acquired San Diego-based Heritage Security Services in May.
"The acquisition not only made Universal Protection Services the leading provider of contract security services in San Diego County but further enhanced our technology," spokesperson Natasha Ganes said. n\
---
Download the 2012 OC's LARGEST EMPLOYERS list (pdf)
Prev Next