ECONOMY: UPTICK LAGS COUNTYWIDE INCREASE THIS YEAR
Biggest Employers Manage 1% Gain
Saturday, November 24, 2012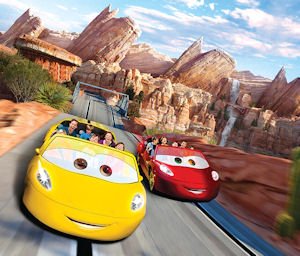 Orange County's biggest employers grew their collective work force by 1% in the last 12 months, falling just short of overall job gains locally.
The 60 biggest employers here added 1,477 jobs in 12 months through October, according to this week's Business Journal list. It was the second consecutive year of jobs growth after two years of declines.
Overall, OC added 20,500 jobs in the same span in a 1.5% increase from a year earlier, according to the state Employment Development Department.
The companies on this year's list have an estimated 228,545 employees, representing 16% of OC's total work force of about 1.4 million people.
Seventeen listed companies added employees, 16 shed jobs and six reported employee counts that were even with a year earlier. Twenty-one other companies on the list were ranked by Business Journal estimates.
Disney
Burbank-based Walt Disney Co. maintained its title as the county's largest employer, adding 3,000 jobs in a 14% increase from a year earlier.
"The growth is mainly attributed to positions supporting the new attractions, entertainment and offerings created with the expansion of Disney California Adventure," Disney spokesperson Suzi Brown said.
An increase in attendance and extended operating hours at California Adventure also contributed to the gains, she added.
The $1.1 billion Disney California Adventure expansion included a new 12-acre Cars Land area, opened in June. The project was part of a larger effort to attract visitors to the Disneyland Resort, which includes California Adventure, the Disneyland theme park, three hotels and the Downtown Disney dining and retail district.
No. 2 on the employers list is University of California, Irvine, which added 509 jobs for a total 21,800 positions in a more than 2% rise from a year earlier. The third-ranked employer, St. Joseph's Health, went in the opposite direction with a 3% downtick to 11,679 employees after a reorganization of some of its operations at four hospitals.
No. 4 Chicago-based Boeing Co. shed 863 jobs to 6,873 people, down 11%. The aerospace and defense giant has slashed more than 3,000 jobs here in the last four years amid a military shift away from big weapons and systems to stealth warfare and an ongoing consolidation in Southern California.
The Business Journal recently reported Boeing plans to slash $1.6 billion in expenses by 2015 through management cuts and property sales. The company plans to sell two buildings in Seal Beach that are part of its St. Louis-based Defense, Space & Security unit.
Prev Next