SPECIAL REPORT - OUR INVENTORY OF BUSINESS LEADERS.
OC 50: Real Estate
Sunday, May 13, 2012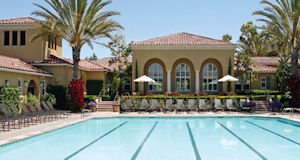 HOW: Founded homebuilder California Pa-cific Homes in 1958. In 1961 started Mission Viejo Co., with O'Neill-Moiso family and others; later sold stake to partners. Part of 1977 group that bought Irvine Co. Bought out most partners for $518 million in 1983. In 1991, paid $256 million court award to heiresses Joan Irvine Smith and mother Athalie Clarke for their shares. Became 100% shareholder in 1996.
RECENT: Development in full force in Irvine and other markets including Silicon Valley and San Diego. Irvine Co. building apartment complexes across Irvine. Building office high-rise for Pimco in Newport Center. Subsidiary Irvine Pacific OC's most active homebuilder with projects in Stonegate and Laguna Altura, has sold more than 1,950 homes since January 2010. Also building, buying in Northern California. Local purchases minimal in OC past year, bought Printronix HQ in April. Seeing upgrades to Costa Mesa's Pacific Arts Plaza, bought in 2010. Adding 20,000 square feet to Fashion Island retail center, opened new movie theater last year. Newport Coast development, Pelican Hill, getting plaudits as top resort in U.S., and No. 1 golf resort in world.
GIFTS: Bloomberg BusinessWeek puts lifetime giving at $1.3 billion with UCI, UC Santa Barbara, Caltech University, Chap-man University, local school districts and Santa Ana nonprofit after-school program specialist Think Together on recipient list. Awarded President's medal from Univer-sity of California, another from UCI. Has endowed more UC distinguished faculty chairs than any other individual. Former Marine officer, he contributed academic chairs at Marine Corps University in Quantico, Va. Contributed more than 50,000 acres—more than half of 93,000-acre Irvine Ranch—as parks and open space.
INTERESTS: Key player in formation of moderate Republican group New Majority. Involvement with boards of UCI Foun-dation, Los Angeles County Museum of Art, OC Museum of Art, Caltech, among others. Accomplished skier, has Sun Valley, Idaho, ranch. Also windsurfs, sails, plays tennis.
PERSONAL: Made rare public appearance last October for national urban planning award from the Urban Land Institute. Introduced by developer and friend Rick Caruso, who called him "one of the most consequential developers in American history."
EDUCATION: Business administration and economics degree from University of Washington.
FAMILY: Mother Marion Newbert Jorgen-sen died in 2008, was married to naval officer and MGM entertainment executive Milton Bren. She later married steel magnate Earle M. Jorgensen, who died in 1999. Calls Jorgensen and Dr. Arnold Beckman mentors. Both worked into 100s. Married to entertainment lawyer Brigitte Bren. Splits time between Newport Beach and Los Angeles.