SPECIAL REPORT - OUR INVENTORY OF BUSINESS LEADERS.
OC 50: Real Estate
Sunday, May 13, 2012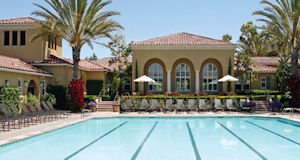 GEORGE L. ARGYROS
Chairman, chief executive
Arnel & Affiliates, Costa Mesa
Limited Partner, Westar Capital LLC,
Costa Mesa
Born in Detroit
Age: 75
Lives in Newport Beach (Harbor Island)
WHY: OC real estate magnate, investor, patron of the arts, force in local, national politics.
HOW: Started selling land to oil companies for service stations in 1962. Bid on state land as freeways were built in OC. Went on to buy land for restaurants, stores. Founded Arnel & Affiliates in 1968. Costa Mesa-based company owns, manages 5,200 apartments in OC, more than 2 million square feet of commercial space. Formed venture firm Westar Capital in 1987. Remains a limited partner. Has estimated worth of $1.2 billion.
RECENT: Largest individual shareholder in DST Systems Inc., Kansas City-based financial software company that's frequently rumored to be an acquisition candidate. Nearly 21% stake in company now valued at more than $450 million.
COMMUNITY: Major contributor to Chapman University, where business school, student center, Argyros Forum bear his name. Has also given to Segerstom Center for the Arts. Supported college scholarships to Horatio Alger Association of Young Scholars, with money designated for Southern Californians. On numerous local, national boards; named to Founder's Circle of Board of Regents for OC Council of the Boy Scouts of America in January.
INTERESTS: Active in politics. Served as U.S. Ambassador to Spain from 2001 to 2004. Helped raise millions for Republicans, backing Romney. Was prominent figure in push for El Toro airport in early 1990s.
PERSONAL: Former owner of Seattle Mariners. Former co-owner of AirCal with fellow OC 50er William Lyon, sold business in 1981 to American Airlines. Second-generation Greek-American. First job was mowing lawns. 1993 winner of Horatio Alger Award; association's treasurer, chairman emeritus.
EDUCATION: Graduated from Chapman in 1959 with a major in business and economics. Honorary doctor of laws degree from Pepperdine University.
FAMILY: Wife Julia, the "Ambas-sadorable." Three children. Daughter Stephanie in residential real estate. Enjoys sailing, snow skiing, running, golf, fishing, hunting.
—Mark Mueller
DONALD BREN
Owner, chairman
Irvine Company, Newport Beach
Born in Los Angeles
Age: 79
Lives in Newport Beach
WHY: County's largest landowner, landlord, with estimated 96 million total square feet, including almost 500 offices, more than 40 retail centers, 116 apartments communities with nearly 45,000 units, three golf clubs and three resorts. Oft-copied here and elsewhere as creator of master planned communities. Sole shareholder. Wealthiest U.S. real estate developer, perhaps in world, according to Forbes. Bus-iness Journal estimates wealth at $13 billion.
Prev Next