OC 50: Real Estate
SPECIAL REPORT - OUR INVENTORY OF BUSINESS LEADERS.
Sunday, May 13, 2012
Share this article: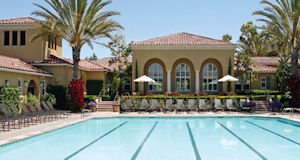 GEORGE L. ARGYROS
Chairman, chief executive
Arnel & Affiliates, Costa Mesa
Limited Partner, Westar Capital LLC,
Costa Mesa
Born in Detroit
Age: 75
Lives in Newport Beach (Harbor Island)
WHY: OC real estate magnate, investor, patron of the arts, force in local, national politics.
HOW: Started selling land to oil companies for service stations in 1962. Bid on state land as freeways were built in OC. Went on to buy land for restaurants, stores. Founded Arnel & Affiliates in 1968. Costa Mesa-based company owns, manages 5,200 apartments in OC, more than 2 million square feet of commercial space. Formed venture firm Westar Capital in 1987. Remains a limited partner. Has estimated worth of $1.2 billion.
RECENT: Largest individual shareholder in DST Systems Inc., Kansas City-based financial software company that's frequently rumored to be an acquisition candidate. Nearly 21% stake in company now valued at more than $450 million.
COMMUNITY: Major contributor to Chapman University, where business school, student center, Argyros Forum bear his name. Has also given to Segerstom Center for the Arts. Supported college scholarships to Horatio Alger Association of Young Scholars, with money designated for Southern Californians. On numerous local, national boards; named to Founder's Circle of Board of Regents for OC Council of the Boy Scouts of America in January.
INTERESTS: Active in politics. Served as U.S. Ambassador to Spain from 2001 to 2004. Helped raise millions for Republicans, backing Romney. Was prominent figure in push for El Toro airport in early 1990s.
PERSONAL: Former owner of Seattle Mariners. Former co-owner of AirCal with fellow OC 50er William Lyon, sold business in 1981 to American Airlines. Second-generation Greek-American. First job was mowing lawns. 1993 winner of Horatio Alger Award; association's treasurer, chairman emeritus.
EDUCATION: Graduated from Chapman in 1959 with a major in business and economics. Honorary doctor of laws degree from Pepperdine University.
FAMILY: Wife Julia, the "Ambas-sadorable." Three children. Daughter Stephanie in residential real estate. Enjoys sailing, snow skiing, running, golf, fishing, hunting.
—Mark Mueller
DONALD BREN
Owner, chairman
Irvine Company, Newport Beach
Born in Los Angeles
Age: 79
Lives in Newport Beach
WHY: County's largest landowner, landlord, with estimated 96 million total square feet, including almost 500 offices, more than 40 retail centers, 116 apartments communities with nearly 45,000 units, three golf clubs and three resorts. Oft-copied here and elsewhere as creator of master planned communities. Sole shareholder. Wealthiest U.S. real estate developer, perhaps in world, according to Forbes. Bus-iness Journal estimates wealth at $13 billion.
HOW: Founded homebuilder California Pa-cific Homes in 1958. In 1961 started Mission Viejo Co., with O'Neill-Moiso family and others; later sold stake to partners. Part of 1977 group that bought Irvine Co. Bought out most partners for $518 million in 1983. In 1991, paid $256 million court award to heiresses Joan Irvine Smith and mother Athalie Clarke for their shares. Became 100% shareholder in 1996.
RECENT: Development in full force in Irvine and other markets including Silicon Valley and San Diego. Irvine Co. building apartment complexes across Irvine. Building office high-rise for Pimco in Newport Center. Subsidiary Irvine Pacific OC's most active homebuilder with projects in Stonegate and Laguna Altura, has sold more than 1,950 homes since January 2010. Also building, buying in Northern California. Local purchases minimal in OC past year, bought Printronix HQ in April. Seeing upgrades to Costa Mesa's Pacific Arts Plaza, bought in 2010. Adding 20,000 square feet to Fashion Island retail center, opened new movie theater last year. Newport Coast development, Pelican Hill, getting plaudits as top resort in U.S., and No. 1 golf resort in world.
GIFTS: Bloomberg BusinessWeek puts lifetime giving at $1.3 billion with UCI, UC Santa Barbara, Caltech University, Chap-man University, local school districts and Santa Ana nonprofit after-school program specialist Think Together on recipient list. Awarded President's medal from Univer-sity of California, another from UCI. Has endowed more UC distinguished faculty chairs than any other individual. Former Marine officer, he contributed academic chairs at Marine Corps University in Quantico, Va. Contributed more than 50,000 acres—more than half of 93,000-acre Irvine Ranch—as parks and open space.
INTERESTS: Key player in formation of moderate Republican group New Majority. Involvement with boards of UCI Foun-dation, Los Angeles County Museum of Art, OC Museum of Art, Caltech, among others. Accomplished skier, has Sun Valley, Idaho, ranch. Also windsurfs, sails, plays tennis.
PERSONAL: Made rare public appearance last October for national urban planning award from the Urban Land Institute. Introduced by developer and friend Rick Caruso, who called him "one of the most consequential developers in American history."
EDUCATION: Business administration and economics degree from University of Washington.
FAMILY: Mother Marion Newbert Jorgen-sen died in 2008, was married to naval officer and MGM entertainment executive Milton Bren. She later married steel magnate Earle M. Jorgensen, who died in 1999. Calls Jorgensen and Dr. Arnold Beckman mentors. Both worked into 100s. Married to entertainment lawyer Brigitte Bren. Splits time between Newport Beach and Los Angeles.
—Mark Mueller
EMILE K. HADDAD
Chief executive, president
FivePoint Communities Inc., Aliso Viejo
Born in Beirut, Lebanon
Age: 53
Lives in Laguna Hills (Nellie Gail)
WHY: In charge of developing homes, commercial space at Great Park Neighbor-hoods at former El Toro Marine base in Irvine.
HOW: Stepped down as Lennar Corp. chief investment officer in 2009 to take top spot at FivePoint, new company in charge of developing some of Lennar's largest holdings in California, including 3,700-acre El Toro project. Lennar owns majority of FivePoint. Haddad, also an investor, has final management say. Financial reworking for project completed last year, took project "out of quicksand of yesterday's problems," Haddad said.
RECENT: Long-awaited residential and commercial development planned around the Orange County Great Park moving ahead. Groundbreaking for project, which has been in the works for more than six years, held in February. Plans call for about 5,000 homes and 1.2 million square feet of shops, offices and other commercial development in initial phase. Work for land slated to hold about 720 homes—starting in the northwest corner of the former base—under way now, to be sold to individual builders by the end of the year.
COMMUNITY: On board of Children's Hospital of Orange County, University of California, Irvine's Paul Merage School of Business, University of Southern Califor-nia's Lusk Center for Real Estate.
INTERESTS: Proponent of higher-density, high-rise development, thinks OC's metropolitan areas will embrace more European-style projects that are focused around transit hubs as population increases.
PERSONAL: He and Jonathan Jaffe (see related entry) named Business People of the Year by OCBJ after leading $1 billion buy of former El Toro base in 2005—biggest local real estate deal in recent memory.
EDUCATION: Civil engineering degree from American University of Beirut; California licenses in engineering, contracting. Member of Urban Land Institute.
FAMILY: Left troubled Lebanon with fiancée, now wife, Dina. Couple had engagement party in Lebanon, married in Vegas. Daughter, son.
—Mark Mueller
JONATHAN M. JAFFE
Chief operating officer
Lennar Corp., Miami
Born in New York
Age: 52
Lives in Laguna Beach (Emerald Bay)
WHY: Local head of housing giant, whose day-to-day operations are largely run out of Aliso Viejo. Major investor in former El Toro Marine base, Platinum Triangle.
HOW: No. 3 at Miami-based Lennar, third-largest U.S. homebuilder by revenue, yearly sales of $3 billion. Runs much of Lennar's daily operations from Aliso Viejo. Miami-based headquarters handles Wall Street.
Joined with Emile Haddad (see related entry) in 2005 to lead $1 billion buy of former El Toro base. Among deals that propelled Lennar alongside Irvine Company, Rancho Mission Vi-ejo as one of largest developers here.
RECENT: Lennar-backed FivePoint Com-munities, led by Haddad, now seeing groundwork move ahead for first 720 homes at Great Park Neighborhoods, after years of economy-driven delays, and 2011 refinancing.
First homes should be ready for sale in about 14 months. Recent shifts in land ownership with another partner, LNR Property, means fewer high-rise plans on board for planned A-Town project near baseball stadium in Platinum Triangle in Anaheim.
COMMUNITY: On national advisory board of HomeAid America.
INTERESTS: Enjoys tennis, beach life, coaching Little League.
PERSONAL: Led Lennar's charge into California in 1995. Had to buy way into OC's tight-knit homebuilding club, where big landowners, home-grown builders domin- ate.
EDUCATION: Undergrad degree from University of Florida, graduate studies in architecture at Georgia Tech. Joined Lennar out of college.
FAMILY: Wife Karen, three sons.
—Mark Mueller
WILLIAM LYON
Chairman, chief executive
William Lyon Homes Inc., Newport Beach
Born in Los Angeles
Age: 89
Lives in Coto de Caza
WHY: Iconic homebuilder, airman who helped shape landscape of Orange County, Southern Cal-ifornia.
HOW: Built estimated 100,000 homes during career spanning five decades. Started Luxury Homes with brother Leon in Fullerton in 1954. Started William Lyon Co. in Newport in 1972.
Named to California Building Industry Foundation Hall of Fame in 1985. Started William Lyon Homes in 1993. In 1999 combined with Presley under William Lyon Homes, just in time for housing boom. Took company private in 2006.
RECENT: Spent much of past four years shoring up namesake Newport Beach homebuilder amid industry downturn. Short stint in bankruptcy ended in February, saw debt commitments slashed by about $180 million in prepackaged reorganization plan. His stake in company fell from 95% to about 20% with bondholders grabbing stake in builder. Company still selling homes, has plans for big projects in OC.
COMMUNITY: Supporter of Segerstrom Center for the Arts, Boy Scouts, Orangewood Children's Foundation, where he's founding chairman. Opened Lyon Air Museum in 2010, featuring collection of World War II planes, military vehicles, cars, other memorabilia in 30,000 square feet center next to John Wayne Airport. Calls museum labor of love.
INTERESTS: Retired Air Force major general, counts long history in aviation. Served as chief of Air Force Reserve, 1975 to 1979. Pilot during World War II, Korea; 17 combat decorations. Joined fellow OC 50er George Argyros to pay $62 million to buy airline AirCal in 1981. Sold five years later to American Airlines for $225 million. Formed Air/Lyon with former AirCal exec in 1981 to provide ground services for airlines, private aircraft.
Avid car, plane collector. Has some 100 antique cars, including 10 rare Duesenbergs.
PERSONAL: Politically connected. Board member, New Majority. Big giver to Republicans. Director, Fidelity National Financial. Chairman, investor, Commercial Bank of California.
EDUCATION: Attended Dallas Aviation School and Air College, USC. Honorary USC doctorate.
FAMILY: Wife Willa Dean, five children. Turning over day-to-day operations of builder to son Bill Lyon, president, chief operating officer, director since 2000.
—Mark Mueller
ANTHONY R. MOISO
Chief executive, president
Rancho Mission Viejo LLC,
San Juan Capistrano
Born in West Los Angeles
Age: 72
Lives in Laguna Beach (Emerald Bay)
WHY: Heads all operations of the Moiso, O'Neill and Avery families' business ventures, OC's No. 2 landowner after Donald Bren.
HOW: Leads all aspects of historic family ranch: real estate development, leasing, cattle, agricultural operations. Moiso family traces ties to land back to 1882, ranch once covered 200,000 acres, stretching from El Toro Creek in Lake Forest to Oceanside (including all of Camp Pendleton). Family now owns 23,000 acres in the county's southeastern corner. Developer behind the creation of Mission Viejo, Rancho Santa Margarita, Las Flores and Ladera Ranch.
RECENT: First new batch of homes in more than five years moving ahead on land along Ortega Highway in South County, near the developer's headquarters. New 690-acre residential project called Sendero, scheduled to open in summer 2013. Some 940 homes are slated to be built in the project, along with 200 apartments. Sendero is the first of several communities in store for about 6,000 acres of as-of-yet undeveloped Rancho Mission Viejo land.
COMMUNITY: Longtime supporter of Mission San Juan Capistrano. Stepped down as Mission Preservation Foundation president in 2009, remains on board. Hosts annual Rancho Mission Viejo Rodeo, which has raised more than $1 million for local charities.
INTERESTS: Well known for his love of horses. Also bicycles, hikes, skis, golfs.
PERSONAL: Staunch Republican with personal ties to Dems. Childhood friendship in West Los Angeles with former state Gov. Gray Davis. Two later attended Stanford, joined the same fraternity. Served two years in Army as infantry officer. Started Mission Viejo Co. with Donald Bren. Revived Santa Margarita Co. in 1973.
EDUCATION: History, political science degrees from Stanford University.
FAMILY: Wife Melinda, four daughters (Katrina, Cristy, Anne Marie, Francesca), 13 grandchildren. Richard "Dick" O'Neill, Moiso's uncle, family patriarch, died in 2009. Devoted family man, loyal to friends. Grooming next generation of leadership.
—Mark Mueller
IGOR M. OLENICOFF
Owner, chief executive
Olen Properties Corp., Newport Beach
Born in Mazandaran, Iran
Age: 69
Lives in Laguna Beach (Emerald Bay)
WHY: Billionaire real estate developer. County's second-largest commercial landlord after OC 50er Don Bren.
HOW: Started Olen in 1973. Owns more than 6 million square feet of commercial real estate, about 10,000 apartments in Cali-fornia, Nevada, Flor-ida. Trophy property: Chicago's One South Dearborn tower. For-ty-story tower bought in 2006 for reported $362 million. Much of portfolio local. Counts close to 2,000 tenants, 380 buildings locally. Area holdings include low-rise offices, pair of office towers near airport, Olen Pointe office campus in Brea.
RECENT: Making local deals again. Snapped up Santa Ana business park for $24.5 million, paid another $18.8 million for business park in Mission Viejo in last six months. Has eyes open for other deals. Opened small development in Santa Ana, eyeing another project in San Clemente. Headline-making $500 million lawsuit filed against Swiss bank UBS, others, recently dismissed. Lawsuit tied to high-profile tax issues with government that were resolved in 2008.
COMMUNITY: Andrei Olenicoff Memor-ial Foundation, charity for eye health, blindness cure, set up in honor of late son. Also supports Russian orphans, UC Irvine, Second Harvest Food Bank, Children's Hospital of Orange County.
INTERESTS: Enjoys boating, snow and water skiing, off-road motorcycle riding. Owns waterfront home in Lighthouse Point, Fla.
PERSONAL: Born in northern Iran, then under Soviet occupation, during WWII. Parents had left Soviet Union for Iran after Russian Revolution due to ties with Czar Nicholas II. Went to Iranian mining town, then came to U.S. when Olenicoff was 15. Worked for Shell, Touche Ross, Motown Records, where he was bean counter for Berry Gordy. Founding partner in real estate syndicator Gemini Pacific. VP of operations at Dunn Properties before starting Olen.
EDUCATION: Worked way through USC, where he graduated with multiple degrees—bachelor's in finance and engineering, MBA, master's in statistics, quantitative analysis. Remains close to fraternity brothers. Fluent in English, Russian, Farsi.
FAMILY: Wife Jeanne. Daughter Natalia, USC grad, is Olen's director of asset management and is playing larger role in company.
—Mark Mueller
HENRY T. SEGERSTROM
Managing partner
C.J. Segerstrom & Sons, Costa Mesa
Born in Orange County
Age: 89
Lives in Newport Beach
WHY: Developer of world-renowned retail center, Costa Mesa's business district, namesake of county's arts center.
HOW: Long the public face of family developer, owner of South Coast Plaza, office buildings, land in and around Costa Mesa. One of modern OC's founding fathers. Best known for ritzy South Coast Plaza, first U.S. shopping center to hit $1 billion in yearly sales. Said to have highest sales per square foot of any California retail center. Family part of group that owns, runs Costa Mesa office high-rises, including César Pelli-designed Plaza Tower, considered among county's premier buildings.
RECENT: Offices holding up amid region's commercial real estate troubles. Still-sluggish real estate market keeping development plans for towers, luxury condos, hotel from moving ahead. Focused more on arts of late. Performing Arts Center in Costa Mesa renamed Segerstrom Center for the Arts last year amid A-list ceremony. Center includes 3,000-seat Segerstrom Hall, 250-seat Founders Hall, 2,000-seat Renée and Henry Segerstrom Concert Hall that opened in 2006. Has authorized biography in works.
COMMUNITY: Gave more than $60 million, land to Segerstrom Center for the Arts over years. Carnegie Hall Medal of Excellence in 2010 for support of arts.
INTERESTS: Politically connected. Former Gov. Arnold Schwarzenegger featured in Segerstrom biography video for Carnegie Hall award. Loves 1940s big band music.
PERSONAL: Raised during Great Depression. Enlisted in Army, rose from private to field artillery captain in WWII, received Purple Heart in fight to liberate France.
EDUCATION: Business bachelor's, master's from Stanford University. Presented with 2008 Arbuckle Award by Stanford Graduate School of Business Alumni Association. Honorary doctorates of law from Western State, Whittier Law School.
FAMILY: Family business dates back to 1898. Grandfather C.J. Segerstrom was Swedish immigrant farmer. Family was leading lima bean grower by 1950s. Now runs company with Sandra "Sandy" Segerstrom Daniels, his second cousin. She, her two sisters, brother are estimated to own half of company. Married to third wife, Elizabeth. Daughter Andrea, sons Anton, Toren from first wife. Anton, son-in-law David Grant involved in business.
—Mark Mueller
SCOTT D. STOWELL
Chief executive, president
Standard Pacific Corp., Irvine
Born in South Gate
Age: 54
Lives in San Juan Capistrano
WHY: Head of largest homebuilder based in Orange County, one of Cali-fornia's most active land buyers.
HOW: Took over top spot at start of year. Steady rise over 25 years at Standard Paci-fic, whose common stock is now valued at about $1.9 billion.
RECENT: Replaced former OC50er Ken Campbell, turnaround specialist who stepped down after nearly three-year stint at builder. Campbell, Stowell helped bring largest homebuilder back from brink of bankruptcy, with latter tapped for homebuilding expertise during restructuring. Promoted from president at start of year. Had been president less than a year, chief operating officer before then. Builder now starting to see profits, opening new developments, active in land buys across country. Unveiling new home designs and architectural concepts. Focused on move-up buyers, higher-end homes. Sold 2,828 homes last year, including about 200 in OC.
COMMUNITY: Involved in Pretend City, children's museum located in Irvine Spec-trum, near builder's HQ. Also involved in Building Industry Association, Building for America's Bravest, HomeAid and Brigham Young University Management Society.
INTERESTS: Spending time with family and friends.
PERSONAL: Worked on creating master-planned communities, negotiating land sales to homebuilders for Irvine Company. Began at Standard Pacific as project manager for OC. Promoted to OC division president, then put in charge of all of Southern California. Named COO in 2007, president in 2011.
EDUCATION: Graduated magna cum laude from Brigham Young University. MBA from UC Irvine.
FAMILY: Wife Adrienne, three children (two married, third engaged, to be married in June), five grandchildren.
—Mark Mueller
Daniel H. Young
President, Irvine Community Development Co.,
Newport Beach
Irvine Company, Newport Beach
Born in Orange
Age: 60
Lives in Irvine
WHY: Key Irvine Co. executive after chairman and OC 50er Don Bren.
HOW: Irvine Co. veteran Young became head of community development in 2007. Responsible for all residential development on the Irvine Ranch. Guides community masterplanning and development process. Also president of recently revived Irvine Pacific LP, in-house building division.
RECENT: Irvine Pacific OC's most active homebuilder last year, closed on 288 home sales. Seeing strong sales at Stonegate, Laguna Altura projects. Irvine Ranch saw nearly 800 sales in total last year, making it California's best-selling community for the second year running, and among top masterplanned communities in country for sales.
COMMUNITY: On board of Santa Ana's Taller San Jose, which provides education, job skills for at-risk young adults.
INTERESTS: New Majority member. Avid golfer.
PERSONAL: Graduate of Santa Ana High School. Eight years as Santa Ana's mayor, 11 years on its city council. City's soccer field named for him. Joined Irvine Co. in 1999, makes most public appearances of any top exec at OC's dominant real estate company.
EDUCATION: Bachelor's from Cal State Fullerton, completed coursework toward master's in public administration from USC.
FAMILY: Wife Leslee, three children.
—Mark Mueller
---
OTHER MEMBERS
TIM BUSCH
Chief executive, chairman
Irvine-based Pacific Hospitality Group LLC, owner and operator of high-end hotels, involved in bid for Balboa Bay Club & Resort
PETER M. BREN
Chairman, president
CHARLES J. SCHREIBER JR.
Chief executive
Newport Beach-based investor KBS Realty Advisors, one of the nation's most active buyers of commercial real estate
WILLIAM R. HALFORD
Chief executive, president
Irvine-based Bixby Land Co., owner of about 5 million square feet of office, industrial real estate
CRAIG ATKINS
Cofounder, chairman
Santa Ana-based City Ventures LLC, homebuilder with more than 4,500 lots throughout California
MICHAEL F. HARRAH
Owner, president
Santa Ana-based Caribou Industries Inc., owner of about 4 million square feet of commercial real estate in downtown Santa Ana
H. LAWRENCE "larry" WEBB
Partner, chief executive
Aliso Viejo-based homebuilder The New Home Co., developer of Lambert Ranch in Irvine, other projects
PETER O. SHEA JR.
Chief executive, president
J.F. Shea Co.
COLM W. MACKEN
Chief executive, president
Shea Properties
ROBERTO F. SELVA
Chief executive, president
Shea Homes
Walnut-based J.F. Shea's Commercial development arm based in Aliso Viejo