ENERGY: RECESSION FORCED SWITCH TO PANEL INSTALLATIONS
Sizzling Verengo Solar Doesn't Do Windows, Anymore
Saturday, March 24, 2012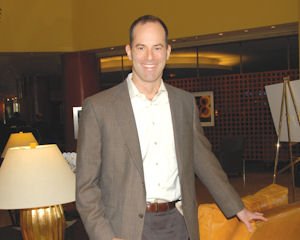 Verengo Solar Plus is finding success where many competitors have failed.
The residential solar-panel installation company has seen its business boom the last few years with the help of government rebates, timely operational changes and a little luck.
Verengo projects sales to hit the $100 million mark in 2012, up from $62 million in 2011. Such strong growth has defied the odds, considering its founders bought the company in 2008 with few sales leads and a largely defunct business model.
Shift
"Our plan very quickly shifted from moving gradually into solar into moving quickly into solar," cofounder and Chief Executive Randy Bishop said.
Verengo's growth outstripped its Orange headquarters, leading to the executive team's move late last year to Torrance, where Verengo has leased a 16,000-square-foot office.
Its original business was called Jemstar Builders, a window-installation operation whose sales dried up during the recession. Consumer financing shut down, the real estate market tumbled and homeowners quickly scratched repairs off the to-do list.
"The solar business was showing signs of life, and every other part of the business was a real struggle," Bishop recalled. "It was much harder to transition the business than we thought."
So Verengo Solar was fashioned, with a new business plan in place offering solar installations for no money down. The company made its first solar-panel installation in June 2008 and today is the biggest solar company in Southern California, according to California Public Utilities Commission data.
Verengo's ascendancy reflects the founders' collective acumen, as the solar segment has been rife with companies that flamed out for lack of a successful business model. Verengo was one of five companies honored at the Business Journal's annual Excellence in Entrepreneurship Awards luncheon, held March 21 at the Hyatt Regency Irvine (related stories, pages 1, 5, 8 and 9).
The company has added jobs steadily since revamping the business.
Verengo has about 650 workers companywide, more than doubling its work force during the past year. It has groups of about 40 employees in locations in Northern California, the Central Valley and New Jersey and 100 workers in a Phoenix call center.
The company has plans to hire another 300 to 400 workers this year.
The expansion into the Central Valley and Northern California followed a $9.7 million investment from Angeleno Group LLC, an L.A.-based private equity firm that targets alternative-energy companies.
Verengo is installing more than 200 systems a month, from affluent homeowners—often with an environmental bent—to retirees on fixed incomes. That's up from 70 to 80 in early 2011.
Sales and Leasing
About half of its installations that convert sunlight to electricity are in Orange County and Los Angeles, and its business is split about 50-50 between sales and leasing.
Customers taking an 18-month lease pay $100 a month for a total cost of about $22,000, with expectations of $15,000 to $20,000 in energy-cost savings, cofounder Ken Button told the Business Journal last year.
Alternately, Verengo's solar systems sell for $40,000, but subsidies from utilities such as Southern California Edison and federal tax credits can roughly halve customer costs. Seeing a return on a purchased system takes five to seven years, officials estimate.
"Our vision is to change the way America thinks about solar," Bishop said.
He added that the company stresses customer service—handling paperwork and securing permits, showing up on time and installing panels professionally.
"The good thing about our industry is the bar is very low," the chief executive said. "Home improvement has a bad rap. All you have to do is what you say you're going to do."