REAL ESTATE: 280 EMPLOYEES EXPECTED TO ARRIVE THIS SUMMER
Goodrich to Shift L.A. Offices to Brea
Saturday, March 24, 2012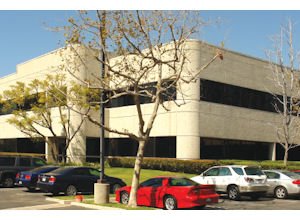 Aerospace and defense manufacturer Goodrich Corp. is consolidating two Los Angeles County locations to Brea, bringing hundreds of jobs to Orange County.
The Fortune 500 company—which supplies systems and services to aircraft and engine manufacturers, airlines and defense forces—recently inked a 104,662-square-foot lease to take over an empty office at 2727 E. Imperial Highway.
About 280 employees from Goodrich locations in Monterey Park and Diamond Bar are expected to be relocated to the Brea office, with the move slated to begin this summer.
The company—which now is in the midst of being sold—is not believed to have any other operations in Orange County.
Employees making the move include software engineers and other high-tech employees, according to brokers who worked on the deal.
"It's a big win for the city of Brea," said Clyde Stauff, senior executive vice president for the Irvine office of Colliers Inc., who represented Goodrich in the lease.
The Brea building's owner, Boston-based AEW Global, was represented by Trans-western Senior Vice President Liz Hurley and Cushman & Wakefield Executive Director Ron Heim.
The two-story office was previously used by Anaheim-based subprime lender Fremont General Corp., which went bankrupt in 2008. A bulk of the building has remained unoccupied since the mortgage industry crash.
The lease "represents significant absorption for (the) Brea-North County submarkets," Hurley said.
Brea's office market, which totals about 4 million square feet of space, counted occupancy rates of about 14% at the start of the year.
The move is the result of nearly four years of negotiations as Charlotte, N.C.-based Goodrich explored its local options, Stauff said.
Goodrich has a little more than 40,000 square feet of office space in Diamond Bar, about 10 miles away from the Brea location.
That facility was used for Goodrich's
hoist and winch design, manufacturing and product support, according to the company's website.
The company also has office space in a roughly 54,000 square-foot-facility in Monterey Park. Employees at that location were involved in work related to airborne mission data, video recording and debriefing products for the defense industry, as well as cabin video systems for commercial airlines, according to the company.
Both L.A. County locations are part of Goodrich's Sensors and Integrated Systems division, according to the company's website.
Goodrich also has operations in Santa Fe Springs and in the city of Riverside, neither of which will be shifted to Brea.
The company, once known as the B.F. Goodrich Co., exited its well-known tire business in 1988 when it sold that business line to Michelin.
Another notable deal is now taking place for the company. Shareholders for Goodrich this month approved selling the company to Hartford, Conn.-based manufacturer United Technologies Corp. for $16.5 billion.
The United Technology deal is set to close about mid-year.
The Imperial Highway office is part of a two-building complex called the Brea Imperial Center, which is near the headquarters of Beckman Coulter Inc. and American Suzuki Motor Corp., close to the intersection of Imperial Highway and Kraemer Boulevard.
The Brea Imperial Center is next to a 4-acre parcel of land recently bought by Newport Beach-based Western Realco, which plans to build one of the few industrial developments expected to go up this year in OC.
An affiliate of AEW Global bought the complex in 2005 for a reported $33.8 million.
The other building at the complex is fully leased to the St. Jude Centers for Rehabili-tation and Wellness.