Battle Lines Set on CoreLogic's Future
CORPORATE: HIGHFIELDS NOT HAPPY, PUSHES FOR EXEC CHANGES
Saturday, March 3, 2012
Share this article: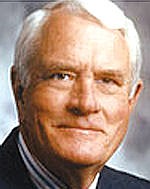 Santa Ana-based CoreLogic Inc.'s two largest shareholders have opposing views on the best long-term strategy for the real estate data and analytics company, a divergence that appears to set the stage for drama over upcoming months.
CoreLogic last week said it has decided to stay the course as an independent company after a nearly six-month review of strategic options that included a potential sale or merger of the company, which has a market value of about $1.63 billion.
The announcement drew scorn from Boston-based Highfields Capital Management LP, which owns about 7.7% of CoreLogic's shares.
"We are very disappointed that the CoreLogic management and board have once again failed to generate value for shareholders," Highfields Chief Executive Jonathon Jacobson said.
Highfields—which oversees about $11 billion in investments for institutional and private investors—said it is exploring its own options going forward.
Possible Proxy Fight
That could result in a proxy fight or a shake-up in CoreLogic's executive team or seven-person board of directors.
Highfields has until March 9 to nominate new board members.
CoreLogic provides a variety of consumer, financial and property data to lenders, corporations and government agencies. It was formed in mid-2010 following a split from what is now Santa Ana-based title insurance company First American Financial Corp., which retained a sizeable stake in the company.
A sale of CoreLogic was encouraged by Highfields last year.
First American Financial—which now owns about the same amount of CoreLogic shares as Highfields after shedding about a third of its shares last year—opposed an outright sale to a third party. It went as far as offering to buy back all or part of the company instead.
A CoreLogic committee that oversaw the recent strategic view agreed with First American Financial in opposing a sale.
Greater Potential
CoreLogic Inc.
• Headquarters: Santa Ana
• Founded: 2010
• Business: real estate data, analytics
• Ticker symbol: CLGX (NYSE)
• Market value: about $1.63 billion
• Notable: Two major shareholders disagree on whether company should be sold
CoreLogic's current business plan—a mix of cost cutting and focusing on more profitable business lines while shedding others—offers "greater potential for stockholder value creation than any of the other alternatives," said Chairman D. Van Skilling.
CoreLogic has made about $20 million in cost cuts over the last year, thanks in part to a layoff of 7% of its employees that left it with about 700 workers here.
It nearly doubled its cash on hand thanks to the moves.
CoreLogic last week reported a net loss of $14.1 million for the fourth quarter on revenues of $345 million. Losses were roughly cut in half from the year-ago period.
"The company entered 2012 with excellent momentum, with improved market performance and the successful execution of its cost reduction programs," Skilling said.
Narrowed Loss
The narrowed loss and talk of momentum hasn't satisfied Highfield or stopped it from laying blame on CoreLogic's management.
"Given its history of mismanagement, CoreLogic requires a change in leadership," said Jacobson, whose firm has called for CoreLogic Chief Executive Anand Nallathambi to be replaced.
The investor cited a litany of what it calls missteps at CoreLogic, including a "dismal record" of stock buybacks and acquisitions that have driven down its shares since its split from First American.
CoreLogic's stock is down about 20% over the past year, but the company has gained back much of the losses seen during a brutal stretch last summer, when it lowered its financial outlook for the year.
First American Financial shares are largely unchanged over the past year.
CoreLogic's relationship to First American is part of the problem, according to Highfields.
"We have no faith in the management team or this board to hold the management team accountable," Farhad Nanji, a managing director at Highfields, told the New York Times last week.
Nallathambi was tapped for the top spot at CoreLogic after running First Advantage Corp., a one-time public company that was majority-owned by First American and later brought in-house.
Highlands previously controlled a large stake in First American Corp., the predecessor company of First American Financial.
Highlands used its influence to change that company's operational structure in 2008, including the addition of five new board members.
Driving Force
The investor also was believed to be a driving force in the early-2008 decision to split the company's title insurance and data operations into separate businesses.
The separation of the two companies was delayed for about two years amid the turbulent economy and tough mortgage and real estate conditions.