Irvine Co. Tapped for Legacy Apartments
REAL ESTATE: 758 UNITS ON 33 ACRES UNDER AGREEMENT WITH TUSTIN
Sunday, June 24, 2012
Share this article: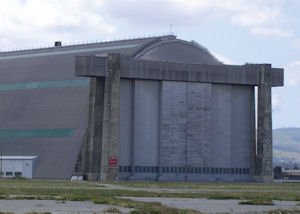 Irvine Company has been selected to build a pair of apartment projects at Tustin Legacy in what looks likely to be the first new development at the former Marine helicopter base in more than five years.
The city of Tustin last week announced an agreement with Irvine Co. to build up to 758 apartments on two parcels the Newport Beach-based company is purchasing on undisclosed terms.
Real estate sources estimate Irvine Co. would pay more than $50 million for the 33 acres along Tustin Ranch Road.
Roads, Utilities
Irvine Co. also is obligated to pay close to $20 million for roads, utilities and other backbone infrastructure at Tustin Legacy as part of the sale, according to city documents.
Construction could begin in early 2013, following completion of an extension of Tustin Ranch Road that's under way on the 820-acre former base.
Irvine Co. has been OC's most active apartment developer the past few years. It's been the leading candidate to take over construction of the Tustin Legacy apartment sites since topping a short list of potential developers for the site last September.
Eleven companies made initial inquiries in response to Tustin's call for prospective developers for the two apartment projects, according to city documents. Irvine Co. was the highest-rated developer expressing interest in the two projects, according to the city's ranking of the companies based on track record, financial strength and other factors.
Other candidates for the two projects included Bridge Housing Corp. and BRE Properties, both of San Francisco; a unit of Englewood, Colo.-based Archstone; and Sacramento-based St. Anton Partners LLC.
Irvine Co. will be working with St. Anton—which specializes in affordable housing and has a Newport Beach office—to develop the smaller of the two sites. The nearly 13-acre parcel is slated to hold up to 225 apartments and include a 4.5-acre park.
Irvine Co. is going it alone on an almost 20-acre tract near Tustin Ranch Road and Warner Avenue, set to hold 533 apartments.
The company "look(s) forward to working with the city to implement its vision for Tustin Legacy," said Dan Young, president of Irvine Co.'s community development division.
Development work at Tustin Legacy was put on hold for the past several years amid the stalled real estate market. The city currently is reviewing candidates for additional residential and commercial development at the site.
Broadcom
Tustin also remains in negotiation with Irvine-based Broadcom Corp. over a possible new office headquarters for the chipmaker, according to city documents. Parcels under negotiation with Broadcom total more than 70 acres, with such a project figuring to run to almost 1 million square feet.
Irvine Co. owns about 45,000 apartments in California, most of them in Irvine. It has at least another 4,000 apartments in construction or early-stage development in OC.
Its latest projects include Irvine's Cypress Village, a four-community project off Trabuco Road, next to the Santa Ana (I-5) Freeway. The recently opened development, when it's completed, will include 1,677 apartments.
Irvine Co. also is developing a 980-unit development in the Park Place campus near John Wayne Airport and the 1,750-unit Los Olivos project near the former Wild Rivers water park. A pair of land sites near its Park and Village complexes in the Spectrum could see another 1,300 or so apartments built.
Irvine Co., which also has apartment projects in progress in Northern California, is OC's ninth largest private company by revenue, according to this week's Business Journal list.
The Business Journal estimated the real estate company earned about $2.2 billion in revenue last year, a roughly 5% year-over-year increase.
Rising rents and occupancy rates at its apartment complexes and new apartment openings helped drive the revenue gain.