REAL ESTATE: OFFICIALS MUM ON DEALINGS AT OLD MARINE BASE
Broadcom in Talks on Tustin Legacy Campus Plan
Saturday, January 28, 2012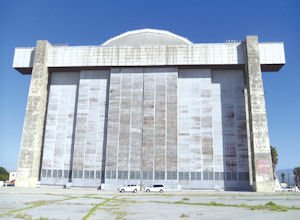 Irvine-based Broadcom Corp. has nearly five years left on a lease for its recently built headquarters in University Research Park, but the chipmaker apparently is already toying with the idea of building an entirely new headquarters campus elsewhere in Orange County.
The company—which is OC's third-largest publicly traded company by revenue, and had a recent market value of nearly $19 billion—has been in discussions with Tustin city officials over buying a sizeable portion of land at the city's former Marine helicopter base.
Speculation among area brokers is that Broadcom is considering the development of 1 million square feet or more of office space at the 820-acre Tustin Legacy site.
Such a deal would be the largest non-retail commercial real estate project announced at Tustin Legacy, which has seen work delayed over the past few years due to the down real estate market.
It also would be the largest office project built in OC since Broadcom's current campus in University Research Park opened its doors in 2007.
Little else is known about a potential Tustin deal, including the exact size and location of the land that has drawn Broadcom's interest, the time frame for any deal getting done, and a potential sale price for the land.
Closed Sessions
The company's negotiations with Tustin have been held in closed sessions over the past month or so.
Tustin officials said they were unable to comment on the negotiations at this time.
Broadcom officials confirmed last week that the company had put an initial bid in for land at Tustin Legacy late last year, but declined to provide additional information.
"As the company continues to grow, it continually evaluates real estate options to invest in its future and the needs of its workforce," a company spokesperson said.
Broadcom Corp.
• Headquarters: Irvine
• Founded: 1991
• Business: chipmaker
• Ticker symbol: BRCM (Nasdaq)
• Market value about $19.3 million
• Notable: considering development of 1 million square feet or more of space in Tustin
It's not known whether the company has been eyeing any other sites for a potential new office project.
Broadcom employs about 2,300 people in Orange County and about 9,000 worldwide.
It's fourth-quarter results, due to be released this week, are expected to show revenue of about $1.8 billion.
The company currently leases close to 900,000 square feet of space in University Park, a business park next to the University of California, Irvine, that runs along the San Joaquin Hills (73) Toll Road.
Prev Next