Tilly's Adds to Backbone on Spectrum Buy
RETAIL: SEEN AS AUXILIARY TO HQ; ANOTHER 26,000 SF IN WORKS
Saturday, January 21, 2012
Share this article: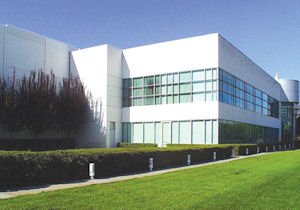 Tilly's Inc., an Irvine-based clothing retailer that's expected to go public later this year, has acquired another apparel-related company's former headquarters.
The company—which sells clothes, shoes and accessories inspired by surfing, skateboarding and snowboarding—recently spent nearly $10 million for an 80,890-square-foot industrial building just off the San Diego (I-405) Freeway in the Irvine Spectrum.
An affiliate of Tilly's paid about $123 per square foot for the high-end building at 17 Pasteur, according to brokers with the Newport Beach office of CBRE Group Inc. who worked on the deal.
The transaction, which closed last quarter, was Orange County's fourth-priciest industrial sale of the quarter, according to local brokerage data.
It also was the largest sale of a warehouse building to a user-owner for the fourth quarter, according to data from the Irvine office of Colliers International Inc.
An affiliate of fellow Irvine-based apparel maker La Jolla Group Inc. sold the building, which previously served as that company's headquarters. It paid a reported $7.2 million for the building, located near Laguna Canyon Road and the 405 Freeway, about 10 years ago.
In 2008 La Jolla Group inked a deal to move its headquarters to a 200,000-square-foot building on Myford Road.
La Jolla Group makes clothes under the O'Neill, Lost and Rusty brands as well as the motocross-inspired Metal Mulisha label. It had kept a small presence at the Pasteur building since relocating to the Myford Road location, using the building primarily for storage, according to brokers.
CBRE Group's Gregg Haly, Kelly Kayl and Chip Wright represented Tilly's in the sale. Haly and colleague Wright represented La Jolla Group.

Tilly's is expected to use the new location, which counts about 26,000 square feet of office space, as an auxiliary building for its growing operations.
The company, which filed plans to go public with a $100 million initial public offering last summer, is in the midst of increasing its local real estate holdings by nearly 50%.
The company currently operates from about 172,000 square feet of space for its corporate headquarters and retail support and distribution center, which also are in the Irvine Spectrum.
Those buildings—at 10 Whatney and 12 Whatney—are about 4 miles away from the Pasteur building.
Tilly's also rents 24,000 square feet at another Spectrum-area building, at 15 Chrysler, although the bulk of that space is subleased to another company.
Last year the company broke ground on a 26,000-square-foot industrial building next to its headquarters, at 11 Whatney.
The company said it intends to use the building now under construction as its e-commerce distribution center.
Tilly's buildings technically are owned by affiliates of company cofounder Hezy Shaked, and leased to the retailer. The lease for the company's main operations on Whatney expires at the end of the year, although the deal includes three five-year renewal option periods.
The new development at 11 Whatney will be leased to Tilly's for 10 years, with monthly rents running about 96 cents per square foot, according to regulatory filings.
Details on a lease for the Pasteur property have not been disclosed.
The last pre-IPO filing for Tilly's was filed with the Securities and Exchange Commis-sion in September. A time frame for when the IPO could move ahead has not been disclosed.
The company, which is under quiet-period restrictions due to the pending IPO, was unable to comment on the latest transaction.
Tilly's was founded by Shaked and Tilly Levine in 1982, who remain the company's primary owners.