WHOLESALE: DUTIES OF NOLET CFO GO BEYOND BALANCE SHEET
Jordan Feted for Lifetime Achievements in Finance
Saturday, January 21, 2012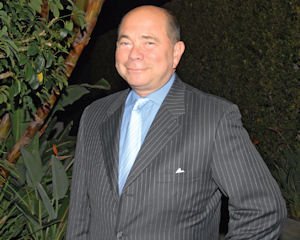 A sober hand guides a large part of one of Orange County's largest booze companies.
Ed Jordan counts the title of chief financial officer and senior vice president of operations at Aliso Viejo-based Nolet Spirits U.S.A., the importers of Ketel One Vodka and Nolet Gin, which is made in the Netherlands.
But job duties go well beyond that title, according to Jordan, who has been with the family-run company for nearly 16 years and is one of the non-Nolet family members on the company's executive team.
Responsibilities
He is largely responsible for everything besides sales and marketing at the company, whose high-end Ketel One, Ketel One Citroen, Ketel One Oranje brands of vodka and Nolet gins sell nearly 2 million cases annually in North America, according to trade data.
That means a CFO's typical day-to-day duties aren't always at the top of his to-do list.
When Britain-based Diageo PLC—one of the world's largest spirits, wine and beer companies—announced a $900 million deal in 2008 with Nolet Spirits U.S.A.'s Dutch parent company to form a new distribution business for the U.S., Jordan helped broker the agreement.
When Nolet Spirits U.S.A. designed its 30,000-square-foot build-to-suit office that serves as its U.S. headquarters and high-end "hospitality center" in Aliso Viejo in the late 1990s, Jordan helped manage the multimillion-dollar project's construction.
And Jordan effectively wrote the book when the company put together a best practices system for attracting, developing and retaining talented workers.
"My job, basically, is to make sure the business and operations run smoothly and that customers have supply of our product," said Jordan, who has also overseen logistics, warehousing and information technology duties at the company, in a recent profile.
CPA Blogger
Jordan hasn't written the book about how to have a successful career as a CFO, but he does maintain such a blog. Entries at his ongoing site, mycfocareer.com, comment on proposed changes to various accounting standards, offer tips for professional development and list common errors that many CFOs make.
Jordan, who's been involved in finance-related positions since the 1970s, won the Lifetime Achievement Award at the Jan. 17 CFO of the Year Awards, presented by the Business Journal in association with the California Society of Certified Public Accountants Orange County/Long Beach chapter.
Industry Involvement
Jordan was already well-known in CPA circles. He's the immediate Past Chair of CalCPA, the country's largest CPA state society with nearly 40,000 members.
Prev Next