REAL ESTATE: YORBA LINDA PARCEL MARKETED FOR $2M AN ACRE
North OC Land Buy Signals Demand for Prime Territory
Saturday, January 14, 2012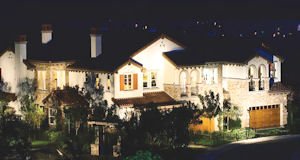 "This confirms the discussions that we've had with Wall Street, about where they want to invest," he said.
Taylor Morrison was sold last year for $955 million to a partnership including private equity investors TPG Capital of Fort Worth, Texas, and Los Angeles-based Oaktree Capital Management LP.
At the time that sale closed executives of the builder said the company would be targeting OC, among other areas, for "select" land deals going forward.
The Vista Del Verde land is the first local deal to be announced since then.
Taylor Morrison currently has a trio of active projects in Irvine that are selling, in Portola Springs and Woodbury.
If residential land prices continue to hold up, a few more sizeable land sales could move forward in OC this year, primarily in the southern part of the county.
Large master-planned developments—including Tustin Legacy, the Great Park Neighborhoods in Irvine, and land owned by Rancho Mission Viejo Co.—could see selected parcels of land sold to builders in 2012.
Also, a trio of land holdings in Lake Forest that could hold upward of 2,000 homes might see some sales this year, said Hunter, whose company closed nearly $400 million of land sales in California last year.
Along with stabilized asset sales such as Vista Del Verde, Land Advisors was involved in distressed land sales of master-planned developments caught up in the long-running legal battle between Irvine-based developer SunCal Cos. and bankrupt financier Lehman Brothers Holdings Inc.
"The overall land market was another roller coaster ride in 2011," said Tom Reimers, president of Land Advisors' California division.
The company is keeping an eye on the 247-acre Marblehead Residential site in San Clemente, which also also could see a potential sale, depending on Lehman's plans for moving the long-stalled development out of bankruptcy.
Prev Next