Ista Doesn't Budge; More Suitors Seen
HEALTHCARE: REJECTS SECOND VALEANT OFFER OVER DEADLINE
Saturday, February 4, 2012
Share this article: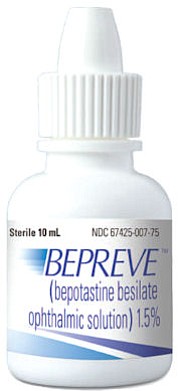 Irvine-based eye drug maker Ista Pharmaceuticals Inc. might have lost a potential suitor last week, but some market watchers suggest other leading companies have it on their radar.
Valeant Pharmaceuticals International, based in Mississauga, Ontario, said last week it would pull a $360 million takeover bid for Ista because of lack of progress in reaching a deal. Valeant had set a Jan. 31 deadline for Ista to accept the offer, which was made a few weeks earlier and followed an initial $314 million bid in December.
Ista manufactures eye drugs including Bromday, for treating inflammation after cataract surgery, and the allergy medication Bepreve. It has annual sales of about $160 million.
Valeant, best known for neurology and dermatology drugs, has $1.1 billion in annual sales. Ista rejected its first bid and apparently didn't move fast enough in considering the second.
Valeant—which has Orange County roots via ICN Pharmaceuticals Inc., once headquartered in Costa Mesa—"is not interested in participating in a lengthy evaluation process," Valeant Chief Executive Michael Pearson said.
"We are disappointed that the Ista team was not willing to fully explore our proposal by Jan. 31," Pearson added.
Ista has said that several potential bidders have expressed interest in a possible "strategic deal."
The company continues "to make excellent progress and (we) are pleased with the level of interest generated to date (but) it will take time to complete a thorough and thoughtful review," Chief Executive Vince Anido said.
Analyst Stephen Simpson, writing on investor Web site SeekingAlpha.com, said Ista's "ongoing discussions" could mean a sale of the company.
"It would make sense as part of many other companies," Simpson wrote.
Ista Pharmaceuticals Inc.
• Headquarters: Irvine
• Founded: 1992
• Business: drug maker
• Ticker symbol: ISTA (Nasdaq)
• Market value about $340 million
• Notable: Valeant Pharmaceuticals pulled $360 million offer over timing of response; other big companies seen as potential bidders
He named as potential suitors: Irvine drug maker Allergan Inc. (see related story, page 4); Abbott Laboratories in Abbott Park, Ill.; New Brunswick, N.J.-based Johnson & Johnson; Mylan Laboratories Inc. of Canonsburg, Pa., and Paris-based Sanofi S.A.
Frank Pinkerton, who follows Ista for Atlanta-based SunTrust Robinson Humphrey, wrote in a report issued shortly after Valeant made its first bid that he expected a higher offer—which came several weeks later—or one from another company.
Valeant started with a bid of $6.50 a share, went to $7.50 on its second offer, and said it could go as high as $8.50, subject to due diligence.
Pinkerton said he sees Ista holding out for up to $530 million before fully engaging an offer.
"If there is no offer greater than $11 per share, we expect Ista to remain independent," Pinkerton said.
He added the first bid didn't appropriately value "Ista's business or pipeline."
The drug maker's pipeline includes a new version of its Bepreve for nasal allergies along with a lower-concentration formulation of Bromday called Prolensa, and T-Pred, a steroid.
It's not all rosy for Ista, despite the likelihood of more suitors.
The company could become vulnerable to a hostile bid in part because of a recent failure of clinical studies for dry eye drug candidate Remura, Simpson said. The drug had been aimed for the prescription market, where it would only have lined up against Allergan's Restasis.