DRUG MAKER ONCE THOUGHT POSSIBLE BUYER OF BUILDING
Allergan to Lease Tower Space LA Fitness Is Vacating
Saturday, February 4, 2012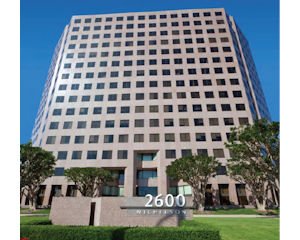 It turns out Irvine-based Allergan Inc. is going to have a sizeable presence in the 2600 Michelson tower after all, albeit as a tenant, not an owner.
Allergan agreed to sublease a large portion of the 60,012 square feet of space at 2600 Michelson, a 16-story tower near John Wayne Airport that was recently put on the market by Irvine-based L.A. Fitness International LLC.
LA Fitness announced a deal late last month to move its headquarters a few blocks to the Park Place campus, where it is going to be leasing about 90,000 square feet of space at Emmes Group of Cos.' high-end office tower at 3161 Michelson.
That left the growing fitness chain operator with a big hole to fill in its old space. In 2010 LA Fitness had renewed its lease at 2600 Michelson, inking a five-year deal for three floors of space. That deal runs through early 2016.
Allergan is taking over most of that space, according to brokers with the Irvine office of Orion Property Partners that represent LA Fitness.
Terms of the sublease were not disclosed. Space there was being marketed for sublease by Orion at monthly rents of $1.35 per square foot.
It's not known whether Allergan is looking to take on additional space at the building. Non-sublease space at 2600 Michelson is listed for lease at monthly rates of $2.25 per square foot.
Allergan's long been considered a likely tenant and potential owner at 2600 Michelson. The high-profile drug maker, whose campus borders the 2600 Michelson building, was previously rumored to be a possible buyer of the 308,000-square-foot office the past few years, when the building was owned by Los Angeles-based Maguire Properties Inc.
The Business Journal reported on the speculation of a potential buy in mid-2009, when Maguire—which now operates as MPG Office Trust Inc. —was in the midst of selling several area buildings to rid itself of debt.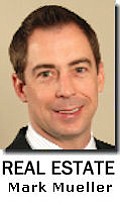 2600 Michelson is the largest office building—and the only high-rise—in the immediate vicinity of Allergan's massive campus on Dupont Drive, which stretches from Teller Avenue to Von Karman Avenue.
Allergan owns nearly every other building of note in that area, and has snapped up several of those buildings over the past five or so years.
A sale with Allergan never took place, however. Last year the 2600 Michelson building was purchased out of receivership by Santa Monica-based Ocean West Capital Partners and other investors.
Prev Next