SERVICES: ALORICA CITES AREA'S AMENITIES IN RELOCATION FROM IE
Call Center Sees Irvine HQ as Brand Boost
Saturday, December 29, 2012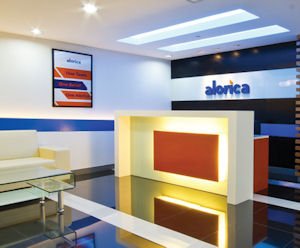 The company does plan to add jobs in the hard-pressed Central Valley. It expects to hire 400 full-time employees at its Fresno and Clovis offices in coming months, with similar plans in Colorado Springs and Florida.
"We do make good on our word of hiring," company spokesman Danel Kuhlmann said. "When we announce plans such as those… it is normally due to new client growth or existing-client expansion."
Hiring continues because human skills still trump efficiencies offered by technology for call centers, Kuhlmann said.
"Customers usually only 'self-serve' to a certain degree before they want to talk to a real person, so there is still a demand to hire people to help provide exceptional service to our clients' customers," he said.
Alorica is the largest employer in Union County, S.D., with 800 workers in North Sioux City, according to the region's news outlet KTIV Television Inc. That location began with 80 employees in 2006.
Philippines
The company also was recognized as one of the "fastest-growing business-process outsourcing companies" by the Business Process Association of the Philippines. Alorica has six call centers in the Philippines, which recently passed India as the largest call-center operator in the world with about 400,000 employees in the sector, according to industry trade publications.
Alorica also has one office in India and another in the Dominican Republic.
Prev Next