REAL ESTATE: NEARBY PROPERTY OWNERS, DEVELOPERS AMONG CRITICS
Uptown Project Stirs Spate of Objections
Saturday, December 1, 2012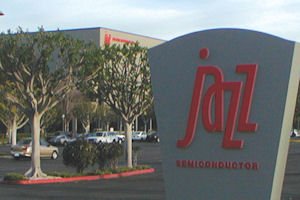 A proposed mixed-use development in Newport Beach that could feature several residential towers is seeing its share of criticism, with other area real estate and development companies among the project's detractors.
New York-based Uptown Newport LP is seeking city approval for a 1,244-home development on Jamboree Road near the Newport Beach-Irvine border. The 25-acre parcel is adjacent to a pair of 10-story buildings that are headquarters to Newport Beach-based chipmakers Conexant Systems Inc. and Mindspeed Technologies Inc.
Plans include midrise structures and possibly several towers for apartments or condos running up to 13 stories and 150 feet in height, according to preliminary filings.
A draft environmental impact report also has been filed by the developer, whose ownership group includes Irvine real estate investor Shopoff Group LP.
Groundbreaking on the first phase of construction could start as early as 2014, according to plans.
Responses to the draft EIR were filed with the city late last month and include a number of objections to the project based on its size, noise issues, traffic impact and possible effects on local businesses.
The objections are similar to complaints at nearby projects planned in Irvine, where thousands of new homes and apartments have been proposed, or built, in the Irvine Business Complex in recent years.
Critics to the IBC projects have included businesses concerned about putting residents next to existing plants and warehouses, such as Royalty Carpet Mills Inc., Allergan Inc. and St. John Knits International Inc., which has since relocated operations. But Uptown Newport has another set of opponents: real estate companies with headquarters or other property nearby.
Several real estate companies have their offices in the surrounding Koll Center office park, particularly along a stretch of Von Karman Avenue that is close to the rear of the tract where Uptown Newport is planned.
Real estate companies filing objections to the project include MIG Real Estate, Olen Properties Corp., Pres Cos., and Saunders Property Co., each of which is based in Newport Beach.
Officials representing Olen—which is headquartered in Newport Center but owns an office along Birch Street near the proposed project—said in a letter to the city's planning division that "it seems obvious that a residential development in this area would be isolated" and that the area lacks "basic necessities, including schools, libraries, public parks and even grocery stores."
Olen also noted that any attempts at installing utilities and public walkways across third-party properties for the project could spawn "expensive legal battles."
Shadows
Several responders said 150-foot towers at Uptown Newport would dwarf many of the existing buildings in the area and cast excessive shadows.
Saunders Property "is not opposed to the residential applications in the airport area but believe these developments need to not overshadow existing uses and negatively impact their use and value," company President John Saunders said.
Some responders said the Uptown Newport plan assumes that land owned by developer Koll Co. next to the proposed project will be reworked to hold 260 homes.
But such a reworking "is very unlikely to occur," according to a letter filed with the city by MIG Real Estate, which owns an office up for sale at 4350 Von Karman.
Marketing materials for MIG's 68,425-square-foot office, which totes a $22.4 million asking price, suggest the owner isn't completely at odds with the Uptown Newport development.
The materials note that the addition of high-end residential homes to the area should result in the office building's long-term appreciation.
Newport Beach's planning commission this week is slated to hold a hearing on Uptown Newport, one of largest residential projects under consideration in the city.