BISHOP BROWN SHOULD STAND DOWN ON CRYSTAL CATHEDRAL BID
Editor's Notebook
Sunday, November 13, 2011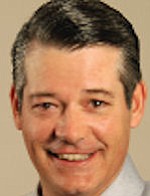 I'm a Roman Catholic and editor of the Orange County Business Journal—reason enough to forward these thoughts about my faith, the economy and marketing to Bishop Tod Brown of the Diocese of Orange:
Your Grace:
Give up any challenge to Chapman Univer-sity's bid for the Crystal Cathedral in Garden Grove.
A bankruptcy court could decide this week whether Chapman University in Orange will get the green light to buy the bankrupt Crystal Cathedral Ministries' 40-acre campus for $51.5 million.
The court also is expected to consider a challenge to the deal from the Diocese of Orange, which saw an offer of $53.6 million rejected and has come back with $55.4 million.
There are factors beyond price for the court to consider, including various conditions that would allow Crystal Cathedral to continue as a tenant on the campus. Chapman's offer also holds out the possibility of the ministry having a chance to buy back some of the buildings in the future.
Unusual Case
The case is unusual because Crystal Cathedral Ministries stands to get enough from either bid to pay all of its debts. That opens the door to some discretion, and the court has conditionally decided to give the bankrupt ministry the chance to pick a preferred bidder.
Chapman wants the campus for a health sciences program, with a long-range vision that could include a medical school.
The diocese sees the land and the Crystal Cathedral itself as a site for a much-needed new cathedral of its own.
I respectfully suggest that the plan is one of the most sensible bad ideas I can recall.
It's sensible in terms of geography and finances.
Garden Grove is situated nicely for a cathedral, which serves as a capital of sorts for a Roman Catholic diocese.
It's also likely that a deal for the Crystal Cathedral campus would pencil out better than new construction for the diocese, which had set aside a piece of land in Santa Ana for the project before the Garden Grove campus went up for bids.
Good Sense, Bad Idea
There are a couple of reasons I see it as a bad idea despite all that good sense.
The Crystal Cathedral simply does not have a Catholic look or feel. It's iconic in its own right, and certainly has proved itself to be functional as a place of worship.
Yet it looks as though it would make a wonderful site for the administrative offices of a Catholic diocese—and perhaps that's the problem.
Prev Next