TABLETS PASS PCS IN BUYING CYCLE; CLOUD COULD CARRY NEW ROUND
NEXT
Sunday, May 29, 2011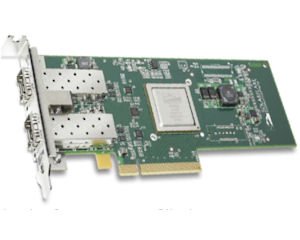 Memory products maker Kingston Technology Co. wasted little time trimming its sails after racking up a record $6.5 billion in revenue last year, a 59% increase.
Fountain Valley-based Kingston recently said it's "extremely unlikely" to match last year's revenue.
The main reason: an oversupply of memory products that has dragged prices down by about half.
Kingston's not alone in reassessing the market as the buying cycle for technology products nears what appears to be a peak.
Total spending on technology is expected to grow 5.6% to $3.6 trillion worldwide this year, according to Stamford, Conn.-based researcher Gartner Inc.
Gartner recently revised its estimate up from a projection of 5.1%.
The upward revision is attributed entirely to growing sales of tablet computers, part of the mobile segment.
Shipments of PCs dropped by 1.1% in the first quarter, according to Gartner.
Kingston and others are looking to the mobile segment to pick up slack left by PCs.
Some believe mobile devices could spur demand for a new generation of thinner, lighter memory components, extending the current tech buying cycle for the next three to five years.
"In the future, we may see memory or flash memory, instead of being on modules, applied directly on the motherboards," said Al Soni, senior vice president of strategic alliances for Kingston. "That is a possibility."
Most mobile devices require less memory than PCs, meaning they need fewer of the core products of companies such as Kingston.
"All (people) use these things for are e-mail, Internet, photos, etc., so for many millions of users an iPad is perfectly good," Soni said.
Tablets
Big sales of tablets look to be a key to offsetting declines in PC sales.
Framingham, Mass.-based researcher IDC recently reported that tablet sales rose from 4.5 million units shipped in the third quarter to 10.1 million units in the fourth quarter.
Tablets, phones and other mobile devices appear to have room for exponential growth that would bring sales of 100 million or more units in the next several years.
"Apple has set up a new model in the PC industry," Soni said. "They're involved in notebooks, tablets, and smartphones. Companies like HP, Dell, Acer … everybody has to reinvent themselves and that creates another opportunity for Kingston."
While mobile devices and PCs swap spots in the buying cycle, cloud computing holds the potential to touch off a new one.
The Cloud
Cloud computing refers to a network of remote servers hosted on the Internet to store, manage and process data.
Many businesses now are contracting with third-party service providers for cloud computing storage.
Spending on cloud services is expected to grow 30% this year, according to IDC. That's about five times the growth rate of the rest of the industry.
Kingston sees an opportunity to supply memory as more servers connect to the cloud.
The segment accounted for 5% to 10% of Kingston's revenue last year. It could bring about 30% this year, according to the company.
"These data centers are now becoming the new account base for Kingston," said Soni.
For Irvine-based Lantronix Inc., which provides networking devices for remote access to and control of electronics, the cloud is a main growth market.
Lantronix had $48 million in sales last year. It's gotten a hand from the ongoing economic recovery, which has led companies to get back to technology upgrades or gear for new hires, according to Paul Pishal, vice president of product management for Lantronix.
"When you hold back, you don't upgrade your servers, you don't do Windows 7 conversion and you limit storage capacity," Pishal said. "There's a number of things from an infrastructure standpoint that you don't do."
Printronix is seeing consistent growth so far this year, he said. Cloud computing could drive increases for at least three to four years, according to Pishal.
Lantronix tracks customers and industry leaders to stay in tune with the market's demand and pricing, he said.
Then it's up to Lantronix' engineering team to stay ahead of the cycle.
Keith Knight, vice president of operations for Lantronix, said the company works with 18-month forecasts to ensure key suppliers keep their pipelines full.
Lantronix also aims for diversified manufacturing base to avoid disruptions from incidents such as the recent tsunami in Japan, which pinched supply lines for tech and other industries.
"We all have done a lot of work to ensure that almost all of the products that we currently deliver to our customers can be manufactured by more than one location," Knight said. "That has really allowed us to be very agile to respond to the upward swing in demand as we have seen it."
Startup
Irvine-based startup Solarflare Communi-cations Inc. weathered the worst of the economic storm in 2009 and began preparing for the future.
It recently sold its transceiver chip business—a line specializing in information processing for wireless communications—to an unnamed semiconductor company that's widely believed to be Marvell Technology Group Ltd.
Solarflare now is zeroing in on manufacturing and sales of network interface cards that connect computers to networks.
The company plans to target specific growth markets, said Bruce Tolley, a Solarflare vice president of marketing.
Data Centers
Data centers are a prime target.
Solarflare recently landed Pennsylvania's myYearbook, a social networking site operator, as a customer
"They just rebuilt a big part of their network to run 10GB and are using our network cards," Tolley said.
Solarflare also is going after parts of the financial industry, high performance computing, virtualization and other niches with potential for big growth, he said.
Sales cycles can vary greatly by niche, according to Tolley.
Sometimes Solarflare can land a customer in weeks. Other cases take nearly a year to go from sales pitch to delivering a large order, he said.
The company went from zero to 4% market share for network interface cards in 2010 and expects to double that this year, Tolley.
"In 2011, we've got some new products coming out," he said. "We're growing our sales team, we're also growing our geographic reach and channel reach."
Cooper is a freelance technology writer based in Irvine.