TECHNOLOGY: ENGINEERING, STARTUPS DRIVE RECENT BUYING
Israel Fertile Ground for Broadcom, Other Tech Companies
Sunday, May 29, 2011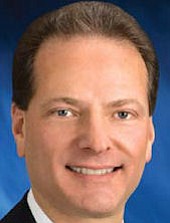 The technology sectors of Orange County and Israel have been linked for decades, with the two sharing a common heritage rooted in defense.
Ties have flourished in recent years as chipmakers here and in Israel look to tap engineering prowess, gain market share, expand business or forge closer ties to key suppliers and distributors.
Last week's closing of Irvine-based Broadcom Corp.'s $42 million buy of Israel's SC Square Ltd. is the latest example.
Others, such as Irvine-based Microsemi Corp., have poured millions into Israel after acquisitions there. In another case, Israeli chipmaker Tower Semiconductor Ltd. has established a major local operation through an acquisition here.
Broadcom's Israel deal is the latest in a series for the company. It has tapped Israel nine times in the past decade to acquire key pieces for its operation.
Israeli companies accounted for a fifth of the 50 or so acquisitions Broadcom has made in that time.
"Twenty percent are coming from Israel because of the strong technology base they have," said Broadcom cofounder and Chief Technical Officer Henry Samueli. "It just so happens that Israel is a hotbed for tech startups, much like Silicon Valley."
The country's fertile venture capital financing and emphasis on funding of early stage technology companies is an attractive combination, local executives said.
"It does help establish those companies that we will eventually buy," said Steven Litchfield, Microsemi's executive vice president and chief strategy officer.
Microsemi bought Israel's PowerDsine Ltd., a maker of chips that send electricity over computer networks, in 2006 for $245 million.

PowerDsine's chips send power over computer networking cables, cutting the need for separate energy supplies for routers, switches and other devices. The chips are seen as a way to cut costs of installing and running a network.
After a local company starts operations in Israel, it often sets the groundwork for more deals there.
"Once you have a footprint there, it's easy to add to it," Litchfield said. "It's a tight community."
Broadcom is the best example.
It acquired SC Square for its software that secures payments made on cell phones, according to Samueli.
In April, it bought Israel's Provigent Inc., a maker of chips for wireless network operators that allow for the transfer of voice, data and video signals from cellular base stations to their main network.
Provigent's chips are seen as a key part of a push by wireless service providers to offer faster downloads of information, video and music on their phones.
Prev Next