DRUG PITCHED AS COST SAVER FOR MANAGED CARE INSURERS
Allergan: Gains on Botox for Migraines Ease ER Load
Sunday, May 29, 2011
When Irvine drug maker Allergan Inc. reported its first-quarter results, Chief Executive David Pyott mentioned that it's gotten two-thirds of commercial insurance plans to cover Botox injections to treat chronic migraines.
Pyott talked with analysts about how the drug maker is framing discussions about certain Botox benefits when used for migraines.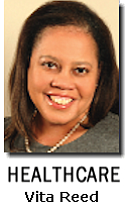 Health insurers understand that "there are some great benefits for them in terms of avoidance of emergency room visits because those are very expensive," Pyott told analyst David Amsellem of Minneapolis-based Piper Jaffray Cos. during an earnings call. "If you can keep people out of the emergency room, apart from making their lives better, that's a great thing."
Some health insurers have "actually been quite unconcerned about" the potential for Botox to reduce trips to the emergency room because of blocks they've put on its use, according to Pyott.
Health insurers—particularly those that offer health maintenance organization plans—generally block the usage of pricey treatments unless they're considered a last resort.
Migraines are intense headaches than can last up to 72 hours, with symptoms that include sensitivity to light, noise and odors.
The Food and Drug Administration cleared Botox for migraines in October. It was approved for patients who have migraines at least 15 days a month and whose pain lasts at least four hours.
Allergan shouldn't have difficulty getting insurers to pay for Botox injections if chronic migraine patients haven't responded to conventional treatments, according to analyst Amsellem.
Beckman's Break-Up Fee
As its time as an independent company winds down, Brea-based Beckman Coulter Inc. recently disclosed first-quarter financial results that missed analysts' estimates.
Beckman makes instruments and chemicals used by laboratories and others. It's in the process of a $6.8 billion sale to Danaher Corp., a Washington, D.C.-based conglomerate best known as the maker of Craftsman tools sold at Sears stores.
Beckman posted a net profit of $10.4 million in the first quarter, down 73% from a year earlier.
Analysts expected the company to make $61.2 million in the first quarter.
The company took a charge of about $14 million for compliance and other one-time costs during the period.
Beckman had first-quarter revenue of $895 million, up 2% from the year-ago quarter but short of analysts' estimate of $902 million.
Beckman's filing also revealed that it would be required to pay Danaher a $165 million breakup fee if the deal does not go through.
The deal currently is scheduled to close in the third quarter.
Prev Next