UNCERTAINTY ON MEDICARE; IS TREND RIPE OR HYPE?
Timing Is Question for Healthcare Real Estate Shares
Sunday, May 22, 2011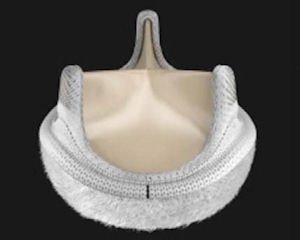 Stability has been a selling point, analysts said, because healthcare real estate owners have been resistant to economic downturns, unlike hotels, offices and other real estate owners.
Nursing homes and other assisted living facilities often are leased to operators, guaranteeing the property owner income even if the number of residents declines.
Edwards' Other Valve
Irvine-based Edwards Lifesciences Corp.'s said the Intuity heart valve it's developing showed promising clinical results for patients undergoing aortic heart valve replacement.
The data is intended to support the company's application for European regulatory approval for Intuity.
Surgeons at five centers achieved a 94% technical success rate with the Intuity, meaning that the valve was implanted as intended, according to Edwards.
Another Edwards valve, the Sapien, is awaiting a decision by the Food and Drug Administration and could be introduced here in October. Sapiens, which is inserted via a catheter, already is on the market in Europe.
Startup Showcase
Four Orange County startups are set to present at VC in the OC, a showcase scheduled for Tuesday.
It's presented by Aliso Viejo-based booster group Octane.
The companies are Lake Forest-based BioNiz LLC, which is developing drugs to treat autoimmune diseases and some cancers; San Juan Capistrano-based Allegro Ophthalmic, which is working on eye drugs; Coto de Caza's Harbor MedTech Inc., which makes products to regenerate tissue in chronic wounds; and Corona del Mar-based Bone-Rad Inc., which is developing treatments for bone cancer.
The event includes a panel discussion with representatives from Edwards Lifesciences and Irvine's Allergan Inc.
Bits and Pieces
Steven Plochocki, chief executive of Irvine healthcare software maker Quality Systems Inc., recently appeared at the Bank of America Merrill Lynch healthcare conference in Las Vegas … La Veta Surgical Center moved from 725 W. La Veta Ave. to Orange Financial Plaza at 681 S. Parker St. as part of an expansion ... Orange Coast Memorial Medical Center in Fountain Valley now is offering the da Vinci surgical robot, produced by Sunnyvale-based Intuitive Surgical Inc. The robot can be used for procedures such as coronary artery bypass surgery and hysterectomy.
Prev Next